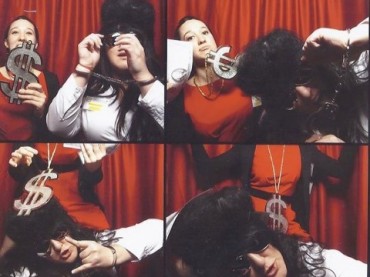 Estimates have it that over one thousand people came from multiple continents to attend this year's International Students For Liberty Conference at the Grand Hyatt in downtown Washington, D.C. on Valentine's Day weekend.
This year's gathering was the largest yet for the student-based libertarian organization. Growth has continued since the first conference, which had 100 attendees in 2008.
Alexander McCobin, an alumnus of the University of Pennsylvania and the founder of Students For Liberty, announced in closing remarks that his organization would establish two new regional executive boards in the coming year, one for Africa and the other in India-Nepal. "We are not done growing," he said.
Indeed, panel lineups for this and last year's conferences reflect an effort to expand in reach with demographic minorities within — and not within — the libertarian movement. A panel on national security policy, held midday Saturday, featured journalist Jeremy Scahill, director Oliver Stone, and Peter Kuznick. Discussion between the left-leaning speakers and their audience grew tense when students from Latin American SFL chapters criticized Stone for praising Hugo Chavez and Fidel Castro. One of last year's most popular panels, meanwhile, focused exclusively on women's rights and strategies for drawing women into the liberty movement.
Students For Liberty advertises its annual conference as the largest gathering of pro-liberty students in the world, and it certainly must rank high among the most diverse of such gatherings. Café conversation among attendees this weekend focused on the varied ideologies within the movement, quibbling at times over the differences among anarcho-capitalism, left libertarianism, and the like.
Quantitatively, the nuances were there, too: in this year's round of the straw poll held at every conference, 52 percent of participants described themselves as libertarian; 17 percent as classical liberal, 15 percent anarchist, 10 percent pro-liberty, and a spattering called themselves progressives, tea party conservatives, and other. A bewildering 11 percent of respondents said they preferred total government control of markets and civil life in a society, but SFL pollster Kyle Hartz said playfully that he attributed the prevalence of this very un-libertarian view to survey error. "Trolling," some in attendance said.
When the straw poll asked respondents about their choices in the 2016 presidential primary, the 'no vote' won in the Democratic category with 57 percent of the vote, beating out Joe Biden, Hillary Clinton, and others. Meanwhile, Gary Johnson won the Libertarian ticket and Rand Paul won the Republican race, though the 'no vote' option came in high in these categories as well.
Megan Wood, a 19-year-old sophomore at Salem College in North Carolina, said the conference afforded her the chance to build her interest in becoming even more active in the libertarian movement, including reaching out to its rivals among conservatives. "Granted, we may not be able to get the older generation to agree with us," she said. "But once they're out doing their own thing, we have the power to make a difference."
Julie Ershadi is a graduate of Bryn Mawr College.
Like The College Fix on Facebook / Follow us on Twitter