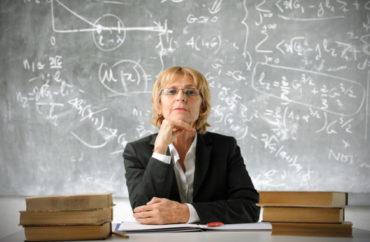 'End the Easy A,' scholar argues
All students, regardless of their background or school, learn more from tough teachers, according to a new study by Seth Gershenson, associate professor at the School of Public Affairs at American University.
Gershenson's results that students find more success with educators who maintain rigid grading standards and give realistic marks rather than inflated ones counters the current prevalence of grade inflation and prompted the scholar to point out: "My results confirm that 'everyone gets a gold star' is not a victimless mentality."
He called his findings "a call to action" in an essay in Education Next headlined "End the 'Easy A.'"
"What is clear," he wrote, "is that inflated grades lead to a host of unintended consequences." His essay was adapted from a comprehensive report published February 2020 by the Thomas B. Fordham Institute that detailed his findings.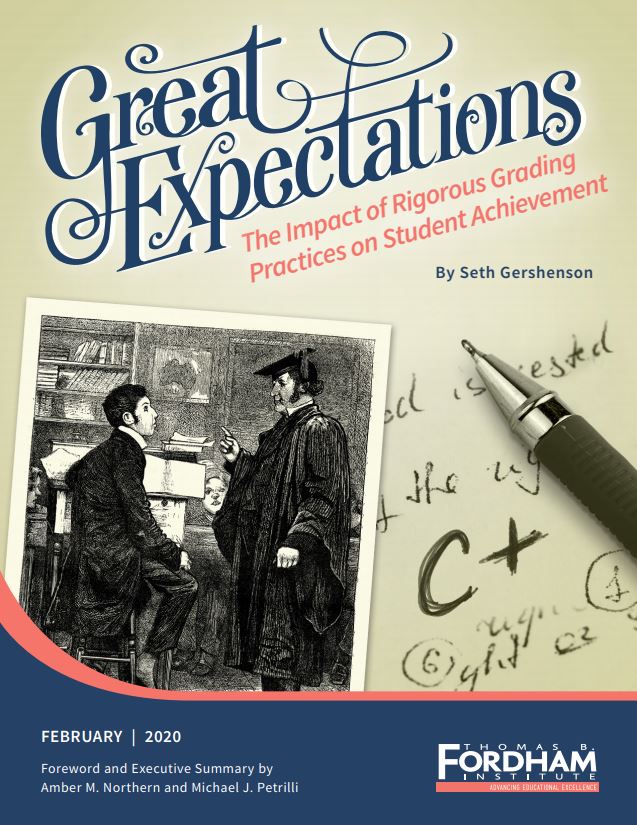 Gershenson expanded on his results in a recent telephone interview with The College Fix. He said as a teacher he had always noticed that having high expectations and standards seemed to motivate kids, but that some of his peers disagreed. With that, he said he decided to take an empirical look at the data.
Using stats for North Carolina's 8th and 9th grade Algebra I public school students from 2006 to 2016, roughly 350,000 students, Gershenson looked at whether they did better or worse than expected when assigned to a more demanding teacher.
To determine which teachers were more demanding, he measured the educators' grading standards against students' scores on standardized end-of-course exams.
"Having both course grades and end-of-course exam scores allows me to define teachers' grading standards in an intuitive way," he stated on Education Next, adding he worked to weed out other outside influences as well, such as school culture, district policies or principal effects.
He limited his comparisons "to students of teachers with higher and lower standards who are taking Algebra I in the same school, in the same grade, in the same year."
He noted the results are statistically significant.
"Teachers with the highest standards increase student test scores by a whopping 17 percent," he wrote. To put that perspective, Gershenson added, that 17 percent increase is equivalent to more than six months of learning.
What's more, teachers in the middle of the grading standards distribution also improved student test scores, although not as much as their tougher peers, he noted.
Professor Gershenson said his results weren't "too surprising," but what was interesting is he found tougher teachers also had longterm positive effects on student learning — that the pupils continued to learn math at a better rate in future years as well.
Gershenson said that with these results, he has concerns about grade inflation.
"[W]hen you get higher grades than you should, you are being told that everything's good and everything's fine when it's not—and that … prevents you from taking the extra steps you need to take to really master the material," he said. "It creates a false sense of complacency."
He gave an example of a student who understands 80 percent of the material but still gets an A; then they will wrongly think everything is okay. They might ease off studying or will not seek out help with the 20 percent of the material they faltered on.
"When a teacher is giving … more accurate grades that … acknowledge that you haven't nailed everything perfectly yet, then that's going to give you the incentive to seek out the improvement," he said.
In the report, teachers with tougher grading standards explained that "having high expectations for students means holding all students to the same standard and personally believing that they can meet it."
"Teachers communicate these high expectations by clearly stating what students need to accomplish to attain a certain grade and explicitly connecting academic work to future success in the outside world."
MORE: Grade Inflation: Worse Than You Think
MORE: Want to chip away at grade inflation? End 'meaningless perfection'
IMAGE: Ollyy / Shutterstock
Like The College Fix on Facebook / Follow us on Twitter