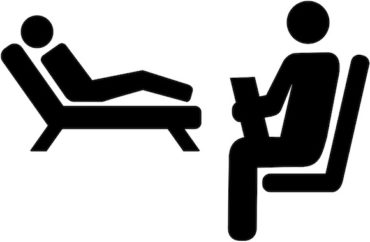 Do you really need this much psychological support? Probably not
So Dartmouth University plans to spend nearly twenty million bucks funding its campus mental health services, an initiative it claims is in response to increased student need. Well, maybe so, but color us at least moderately skeptical. Mental health is, to be sure, a critical part of anyone's well-being, and colleges are well-positioned to provide assistance to that end for its students, but modern campus politics has more or less blurred the line between genuine psychological counseling and hysterical activist preening.
An entire sub-culture has sprung up on campuses across the country, one in which students, when confronted with even the most inoffensive of contrary opinions, immediately retreat into a bubble of babbling psychological hysterics and fragility. Students feel "unsafe," we are told, when a conservative speaker comes to campus; students suffer "trauma" when someone says something about illegal immigration; their "health" is threatened because of a pro-life display on the quad or an assignment about slavery that wasn't sufficiently condemnatory of white supremacy.
In this regard it is not hard to understand why Dartmouth might feel compelled to spend $17 million on its counseling center: They are simply responding to vastly increased demand. In the end, though, it is both comical and ultimately sad. There are assuredly many students on campus who suffer from genuine mental handicaps and hindrances—anxiety, depression, substance abuse, eating disorders—and a good counseling center can be invaluable for anyone so afflicted. For those who are histrionically scandalized because Ann Coulter made a tasteless wisecrack about Mexican immigrants, the need is less defensible.
A school like Dartmouth would do well to tell its students: "The counseling center is here for you if you need it. But those of you who are merely upset over a differing opinion do not need it." You could save a lot of valuable time and money by taking such a stance. But probably we should not hold out hope.
MORE: Dartmouth to spend $17 million on mental health services
IMAGE: Miceking / Shutterstock.com
Like The College Fix on Facebook / Follow us on Twitter