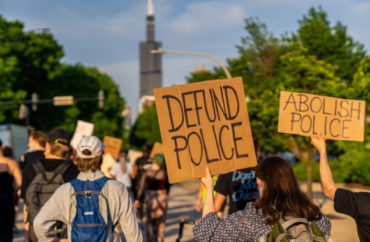 Students at Johns Hopkins University in Baltimore are up in arms after the school announced plans to move forward with creation of a private police force.
"A Johns Hopkins police force will lead to more racial profiling and an increased risk of brutality for … students and employees and members of the surrounding community," said the Coalition Against Policing by Hopkins. "The JHPD will not be accountable to the community but will actively police north and east Baltimore communities."
As a private university, Hopkins previously only had the authority to use a "security force," but a state law passed in 2019 allows the school to hire up to 100 armed police officers. That year, student activists staged a one-month sit-in to protest the formation of a police force. The demonstration led to seven arrests.
Last year, in the wake of protests following the death of Minneapolis man George Floyd at the hands of Minneapolis police, Hopkins said it would pause formation of a police force for two years.
But the recent announcement of a new vice president of public safety set to begin his job on August 30 of this year indicates the school has plans to move up implementation of the new force. Aside from leading security on campus, Branville Bard Jr. (pictured) will "play a leading role in the development and implementation of the Johns Hopkins Police Department," according to the school.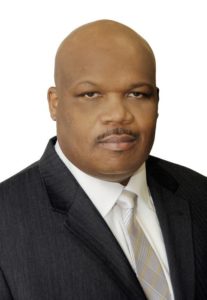 "We hold the safety and well-being of all those who work, learn, or receive care at Johns Hopkins University and Johns Hopkins Medicine as our utmost priority, and we also believe fundamentally in the need for all members of our communities to have trust and confidence in the leadership of our public safety operations," Hopkins administrators said in a statement announcing Bard's hiring.
In order to start a police force, Hopkins must enter into a memorandum of understanding with the Baltimore Police Department. A spokesman for the school told The Baltimore Sun there was no timetable for when negotiations would begin.
Democratic State Sen. Jill P. Carter of Baltimore was sharply critical of the school for starting a new police force, calling administrators "tone deaf" after concerns were raised by students, faculty, and community members.
"The premise that JHU needs a private police force is wrong," Carter told The Sun. "It can't possibly be what's best for the community, which is very divided over wanting any police."
Bard, the new security head, currently serves as the police commissioner in Cambridge, Massachusetts. In their statement, the school praised his "progressive" approach to policing.
"Throughout my career I have held to a simple but powerful belief that the most important responsibilities of police are to protect the public and to defend the individual constitutional rights of the citizenry they are sworn to serve," he said in a statement. "We do not have to choose between being safer and sacrificing civil liberties. With a public safety system centered on procedural and social justice, and grounded in listening to the community's needs, we can do both."
MORE: Johns Hopkins shelves plans for its own police despite crime spike in its Baltimore neighborhood
IMAGE: Shutterstock
Like The College Fix on Facebook / Follow us on Twitter