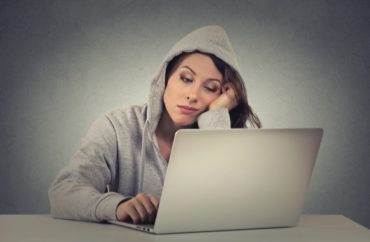 One program marketed as #NoPassportNeeded
Due to the complications brought by the novel coronavirus, university study-abroad programs are currently in limbo. With most trips cancelled or subject to rescheduling, some programs have been canceled entirely while others are experimenting with remote study-abroad.
Students seem unhappy with both approaches, and for the same reason: the costs.
The College Fix found mixed responses by schools in the realm of reimbursements for cancelled and abbreviated trips and programs. For example, Scripps College is granting students travel reimbursements on top of room and board. But Syracuse and Boston University are not going the extra mile.
BU students that expected to study in the United Kingdom over the summer will now receive remote instruction, but for the same "full sticker price," according to campus newspaper The Daily Free Press and local news station NBCBoston.
At Syracuse, almost 300 students that were evacuated from a study-abroad program in London will "lose about $8,000 each in housing and related fees, even though they were evacuated in mid-March about halfway through the semester," Syracuse.com reported. The same is true for some of the 165 students evacuated from Madrid.
Syracuse officials told Syracuse.com this is because the university could not negotiate refunds with the owners of the housing leased to students in London and Madrid. (The university did provide financial support to students overseas to pay for evacuation flights back to the U.S., though.)
MORE: Most Princeton students would take leave if in-person classes don't resume
According to reporting by several student newspapers, the idea of an online study-abroad program isn't popular among students who had hoped to spend their summer in another nation.
Rachel Lu was "excited" to travel to the French Language School over the summer to fulfill the language requirement – until she got word of the change to remote instruction, and withdrew from the program, The Middlebury Campus reported.
Williams College student Allyse Pratt told the Williams Record that "a big part of the immersion experience" is spending time "with the people and the culture," from the host family to community events. Not only is the program "diminished" by the lack of "human interaction," but her unreliable internet connection stateside "would make the human interaction necessary for language acquisition even more difficult," she said.
The University of Oregon is all in when it comes to remote study abroad programs.
Its study-abroad office, Global Education Oregon, dubbed its remote study abroad programs #NoPassportNeeded Experiences. "In most cases," the instruction will cost the same as a standard summer course, according to the GEO website.
American University has also invested in remote study abroad courses. Stacie Burgess, director of public affairs, told The Fix that "AU Abroad is offering online courses through its centers abroad in Nairobi, Brussels and Madrid" this summer.
Students will "not only learn from our experts and scholars on site" but also "virtually explore these cities through the eyes of the professors," she said. Asked about the cost, Burgess said students are only paying tuition, no "additional fees." Registrations have "exceeded our expectations."
'Clearly a vastly different product than what they sold to us'
BU isn't bothering with digitizing the study-abroad experience, but rather charging the same price for standard summer courses, save room and board.
When COVID-19 hit the U.S., hundreds of freshmen in its College of General Studies were gearing up for a summer program in London, known as CGS-London.
According to the university's website, CGS students begin their undergraduate studies by studying abroad in London. The program is "packed with classes and learning" while still making time for "day trips, travel, and the cultural excursions that make study abroad so enriching."
This year's class will be receiving a much different experience, kicking their first college semester off at home while paying virtually the same tuition bills at BU, despite their protests to lower expenses.
Student Albert Kelleher said he promised his parents "for weeks" that the school would lower tuition, and then felt betrayed when Dean Natalie McKnight emailed students "saying tuition would be kept the exact same," NBCBoston reported.
McKnight's email claimed that "we'd have to let faculty and staff go" if it lowered tuition for the remote classes, "and then our students would not have the same quality of teaching and service that they need and deserve and that is befitting of a BU degree."
NBCBoston determined from BU's cost breakdown that students would save about $300 by staying on campus rather than going to London, while tuition is kept the same at $27,360.
MORE: 4 in 5 students say education quality worse with online courses amid COVID
Unhappy with the decision, Kelleher petitioned President Robert Brown (left) for at least a partial refund for summer tuition in light of the drastic difference between studying overseas versus at home. Posted May 4, it received more than 1,400 signatures in three days, according to The Daily Free Press.
The popularity of the petition got the attention of President Brown, who emailed Kelleher directly but simply reiterated the university's rationale for refusing to lower costs.
"Students in CGS who take classes this summer will be full-time students and will take a full semester's worth of credit," Brown wrote: "As Dean McKnight has explained, full tuition is charged for all full-time students."
Kelleher still sees all this as a blatant bait and switch. "They are still trying to pass off what is clearly a vastly different product than what they advertised to us, and what they sold to us, and what we agreed to pay for," he said.
Fellow student Isabel Zarrow told the Daily that she got "really frustrated" when CGS administrators held an online town hall for her class but "didn't answer any of the tough questions. They really stuck to their talking points and didn't give straight answers."
The university is "locking [students] in" because these particular credits, known as "BU Hub," can't be used at other schools, she said.
For an extra $800, CGS-London students will have the option to actually study abroad in May 2021, but only for a week, as opposed to the original six week term the university promised. BU did not respond to multiple email inquiries from The Fix before and after Memorial Day weekend.
'A virtual version will allow us to build collaboration and engagement between trips'
Other universities are offering study-abroad in name only as well.
University of Buffalo Prof. Mara Huber is debuting an online extension of her program that typically takes students to Tanzania to study "women's empowerment" in the fall, CNBC reported. "The course has no additional fees beyond a traditional 3-credit course registration," Huber told The Fix in an email last week.
Huber and colleagues will showcase the "treasure trove" of digital media they have collected in the past decade on such trips, and students will earn "digital badges" for completing mentored projects with Tanzanian partners, according to CNBC.
Huber elaborated on the benefits of taking the program online. "A virtual version will allow us to build collaboration and engagement between trips, while building interest for the travel-based course," she told The Fix. "I do hope to bring students to Tanzania again, as soon as possible, through an in-person study. But, I also hope to continue with the virtual version- and even expand it in the future."
"Around" five students have registered for the class, and none has withdrawn, she said.
MORE: Cal State has 'no plans to reduce tuition' with classes staying online
IMAGES: pathdoc/Shutterstock, University of Oregon, Boston University, Change.org screenshot
Like The College Fix on Facebook / Follow us on Twitter