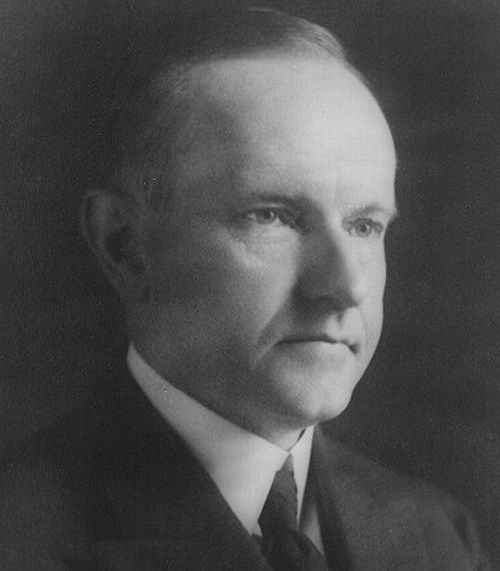 Charles C. Johnson is an investigative journalist and author who graduated from Claremont McKenna College in 2011. He is the author of Why Coolidge Matters: Leadership Lessons from America's Most Underrated President, a book based on his undergraduate senior thesis. In an interview with The College Fix, Charles discusses how his thesis came to be published as a book, how he managed to develop his career so swiftly as an author and journalist, and why Coolidge, as his book illustrates, does matter.
We've heard that your new book Why Coolidge Matters was based on your senior thesis. How did you accomplish such a feat as an undergraduate student?
Well, I think maybe one way to say it is that my book was written during the time that I had to write my senior thesis. I started writing and working on Coolidge when I was a sophomore and I kept collecting articles, books, and so forth. I wrote the longest senior thesis in Claremont' McKenna's Government department that year and maybe ever. I was writing for the Wall Street Journal and I wrote an op-ed comparing Coolidge and Obama. I wrote another one for the American Spectator. From that, I got an agent and wrote a book proposal and Encounter Books decided they wanted to publish it.
Your book is titled Why Coolidge Matters. Can you offer a hint or two as to why he does matter, and how you discuss his relevance in your book?
I guess you have to earn your title. Calvin Coolidge was one our last classically educated presidents and the last to write his own speeches. He wrote and thought a lot about the issues that plagued his day and affect us today–issues like immigration, government unions, civil rights, to name but a few. Coolidge's views on these subjects were shaped by a careful study of history, of the Declaration of Independence, which he considered the origin of American republican government. He was a very religious man and reasoned that as we all have a common father in God, only republican government was possible. A lifelong public servant, he thought public officials should be like Christ-like as possible, living as servants, not as masters. He also did a number of things that we're trying to do today–like pay down the debt, grow the economy, and keep government within its constitutional bounds. He was a real statesman whose ideas about government inspired a generation of Republican thinkers and another future president, Ronald Reagan.
The book description says that Coolidge's record has been distorted by efforts by both the left and the right. To what type of "efforts" does it refer?
Essentially, the New Deal historians wrote Coolidge out of the history books because he was such a successful Republican president. Recently there has been a movement to claim Coolidge as a "do nothing" president as if that is a good thing. Some on the right want him to be a libertarian hero, but the truth is that he was much more so a constitutional, limited government conservative who was inspired by the Declaration of Independence's teachings about natural equality and political sovereignty being in the people.
The New Dealers wanted a villain and so they tried to blame Coolidge for the Great Depression, even though it was Hoover and FDR who put the "Great" in the depression. Many Americans thought Coolidge should run again in '32 to fix the problems that Hoover started. Coolidge did not care for Hoover's big government policies, which he considered "socialist" and folly.
What advice would you offer to aspiring authors and journalists?
I would say to anyone thinking of breaking into writing to write all the time and keep knocking on doors and to never get discouraged. It also helps if you are a fast typist and thinker.
Students should also try to learn to be as proficient in multiple forms of media as possible. Writers shouldn't just write; they should learn how to shoot video, do a radio or television interview, and keep going. I'd also encourage students to report, report, report more than opine. Everybody wants to be the next Fox News contributor, but you can change the country with a hidden camera video or an unearthed document or video. Just ask Mitt Romney about that and the 47%.
Fix contributor Amelia Evrigenis is a sophomore at Claremont McKenna College.

Click here to Like The College Fix on Facebook. /  Twitter: @COLLEGEFIX