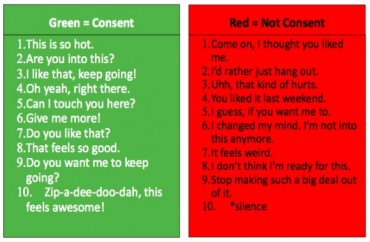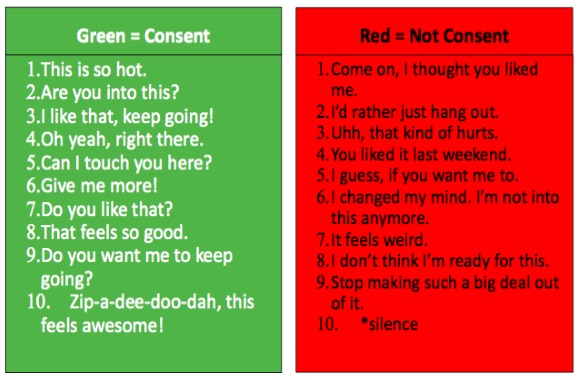 University of Arizona students schooled on ins and outs of consent in effort to end 'rape culture'
TUCSON – There is a fine line between sex and sexual assault, and it's on students to learn how not to cross it.
That was the main message behind the inaugural "I Will" Campaign at the University of Arizona last week, a weeklong series of events student organizers say aimed to spread awareness of sexual assault, combat "rape culture," and teach students how to gain consent during sexual encounters.
"I think that people don't talk about rape because they don't recognize that rape is very prevalent," Tatum Hammond, co-director of the "I Will" Campaign, told The College Fix. "So the 'I Will' Campaign is about starting the conversation that we don't feel like is being had right now."
"A lot of people don't understand what sexual assault is," added Hammond, who us also a member of the UA student government. "They don't see when something is an element of rape culture. Also, it's because we don't have consent ingrained into education from day one; it's not ingrained into our everyday society."
Hammond said educating the campus community about consent is important because people "don't understand what consent is and what consent looks like."
One of 12 events last week was a keynote presentation called "Best Sex Ever" by popular YouTuber and sex education activist Laci Green, who told students the determining factor between sex and sexual assault is consent.
"Consent is a yes," Green said. "It's not just any yes; It's out loud and enthusiastic. It's especially critical to make sure there's a verbal, enthusiastic consent every single time. It's not a pressured yes. It's not, 'you liked it last weekend, so you'll do it again' – just because you gave consent then, doesn't mean there's consent to do all the same stuff again. Consent is sober. If someone's too drunk to drive, they're too drunk to consent."
RELATED: College students given five-step checklist on how to kiss without committing sexual assault
Green also said consent is about being honest with what you want and checking in with your partner, constantly making sure you are both on the same page.
Green led an activity during the event during which students read out loud from cards on their seats. There were two sets of cards, a green set and a red set, with the green cards representing what consent sounded like, and the red set representing what consent is not.
Examples of consent included "can I touch you here," "do you want me to keep going," "give me more" and "are you into this?" The "not consent" list included "it feels weird," "I don't think I am ready for this," "I guess, if you want me to" and "you liked it last weekend." The "not consent" card also included a space left blank intentionally to symbolize silence.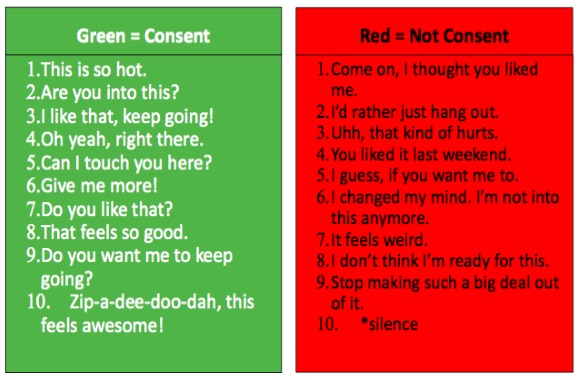 "The lack of a no is not a yes," Green told students. "The only thing that means yes is yes."
"Always remember that sex is something that happens together. It is not something that happens to someone, ever – that is sexual assault," Green said.
While the "I Will" Campaign ended Friday, students signed a pledge to continue talking about sexual consent in the weeks and months to come.
"Rape culture isn't going to go away just because we did this one awesome week of activities," Hammond said. "After this week, it's really about continuing the conversation."
There will be different events throughout the semester that those who signed the pledge will be encouraged to participate in to continue to battle "rape culture," defined by organizers as "a term used to describe the normalization of sexual violence in a society."
Students who signed the "I Will" pledge agreed that examples of rape culture include, according to the document they signed, "victim blaming," "slut shaming," and "misuse of language, such as the casual use of the word 'rape.'"
Like The College Fix on Facebook / Follow us on Twitter
IMAGES: I Will Campaign