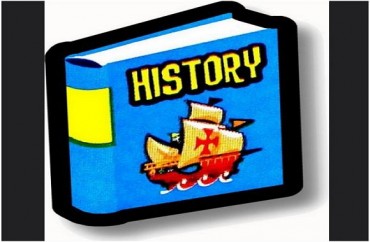 Students at the University of Wisconsin plan to file a "hate and bias" report after the school decided to keep the names of two 1920s-era Ku Klux Klan members in the wake of an extensive study of the Klan on campus.
In the 1924 (UW) Badger yearbook, Fredric March and Porter Butts are listed as members of a group called the Ku Klux Klan's roster. Their names are now memorialized at the Fredric March Play Circle and the Porter Butts Gallery at the Union.
But the UW study concluded the Klan presence on campus was "a symptom, rather than a cause":
[…] the presence of Klan-named groups on campus was not the cause of the culture of intolerance in that era, but was rather a symptom of the culture of intolerance in that era — not unique to UW, but nonetheless present on this campus," [study co-chair Stephen] Kantrowitz said. "What needs addressing is not the actions of a few individuals, but rather the culture of that era and it's legacies down to the present-day."
The study group's recommendations "do not focus on renaming the rooms in Memorial Union emblazoned with the names of two Klansmen," noting the duo's history is "complicated." Butts, for instance, practiced "non-discrimination, mutual understanding, and openness to debate and protest" in his older years.
However, this is insufficient, according to senior Adan Raed Abu-Hakmeh and supporters. In a Facebook post, Abu-Hakmeh wrote that the "hate and bias" action against UW officials is "for their inadequacy in renouncing the memorialization of the KKK on campus, and other symbols of oppression and targeted suppression of minorities."
As a senior, [Abu-Hakmeh] felt as though this report was a way to show the university her last stance on the issue.

"This is a culmination of four years of working with [UW]," Abu-Hakmeh said.

Abu-Hakmeh has been involved with working with multiple branches of administration during her time here at UW, such as Our Wisconsin and Union Council.

After initially reading the report, Abu-Hakmeh said she was not surprised with the university's decision to keep the names, but she was frustrated and disappointed.

"The [university] tried to divert our attention to talking about initiatives they should've already been doing," Abu-Hakmeh.

By making this report, Abu-Hakmeh hopes to show administration, particularly Chancellor Rebecca Blank, how seeing these names in places where they spend time is harmful.

After learning the report will be filed, UW communications spokesperson Meredith McGlone said UW will review the report and respond with their usual procedures.
The comments following Abu-Hakmeh's post are filled with words of encouragement and requests to add them to the "hate and bias" complaint.
MORE: Prof turns American flags into KKK hoods, calls it art
MORE: Indiana U. rejects calls to remove mural with KKK image
IMAGE: Enokson/Flickr
Like The College Fix on Facebook / Follow us on Twitter