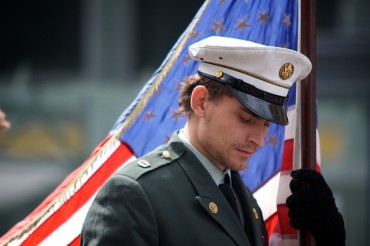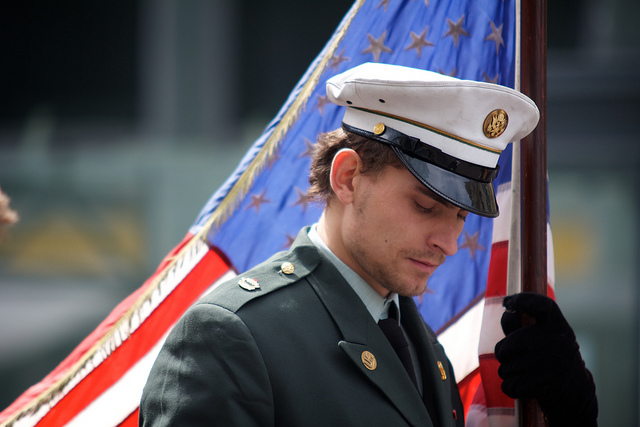 A political science professor at Butler University asks students to disregard their "American-ness, maleness, whiteness, heterosexuality, middle-class status" when writing and speaking in the classroom – a practice the school's arts and sciences dean defended as a way to negate students' inherent prejudices.
The syllabus of the course at Butler, a small Midwestern liberal arts institution in Indianapolis, spells out that students should use "inclusive language" because it's "a fundamental issue of social justice."
"Language that is truly inclusive affirms sexuality, racial and ethnic backgrounds, stages of maturity, and degrees of limiting conditions," the syllabus states, referencing a definition created by the United Church of Christ.
The syllabus of the class, called Political Science 201: Research and Analysis, goes on to ask students "to write and speak in a way that does not assume American-ness, maleness, whiteness, heterosexuality, middle-class status, etc. to be the norm." It is taught by a black, female professor.
In an interview with The College Fix, Jay Howard, dean of Butler's College of Liberal Arts and Sciences, denied this practice essentially presumes every student who walks through the door is a racist or misogynist.
He said students must be told not to assume such prejudices because such assumptions are ingrained into the culture and remain there until questioned. With that, a liberal arts education questions these assumptions, and such questions can make for uncomfortable situations, he said.
"Sometimes in order to broaden the conversation and broaden the understandings you've got to risk making people uncomfortable," Howard said. "There's nothing about a college education that guarantees you won't be made uncomfortable. As a matter of fact, if you're never made uncomfortable in your college education, you're not really getting a college education."
Howard said the college he oversees does not want students to continue to harbor such assumptions without question, "but neither do we want to exclude the dominant group in society in our attempts to make sure that we're leveling hierarchies."
In twenty years, white people will no longer be the majority, but they will still be the largest ethnic group, Howard said. He said using inclusive language would help students prepare for a changing world as America becomes more diverse.
He added that American culture makes speaking inclusively difficult, and the English language is partly to blame.
"Our language doesn't make it easy to write in ways that are inclusive," Howard said. "We don't have a generic singular, I mean we have he and she. There is no pronoun that is gender-neutral there."
However, not all writing- and language-intensive classes at Butler University mandate students use such "inclusive" language.
Nancy Whitmore, director of the journalism school in the College of Communication, said in an interview with The College Fix that students in her department are encouraged to use diverse sources with a wide variety of opinions, but are not mandated to use so-called inclusive language.
Whitmore said she is unsure what educators in Butler's College of Liberal Arts and Sciences mean when they ask students to write without assuming certain things to be the norm.
"I don't think I could ever write from a black woman's point of view because I've never been a black woman," Whitmore said.
Indeed.
My name is Ryan Lovelace, and I dropped that politically correct political science class.
Clearly, the College of Liberal Arts and Sciences at Butler University believes its students were raised as racist and misogynist homophobes who have grown to harbor many prejudices, a stance that is both offensive and hostile to any student's ability to learn.
As a student at an institution predominantly focused on the liberal arts, I expected to hear professors express opinions different from my own. I did not expect to be judged before I ever walked through the door, and did not think I would be forced to agree with my teachers' worldviews or suffer the consequences.
Being judged and forced to act a certain way is antithetical to how any institution of higher education should conduct itself.
As a journalism major, I will now strive to avoid the liberal arts college as much as possible, not because the college fails to provide its students with any practical knowledge, but because the college seeks to indoctrinate its students with a hostile paradigm that views people like me—an American, white, heterosexual male from a middle-class background—as evil; whitey-righty need not attend.
Many consider higher education to be in turbulent waters because of rising tuition costs and student loan debt, but students who actually graduate may struggle even more if they view the world as Butler's College of Liberal Arts and Sciences does.
The liberal arts college seeks to include people, but someone will always be excluded, as it is impossible to always include everyone. Furthermore, I'm not sure how to write assuming any other persona but my own. Any attempts to do so would only be offensive to people different from myself.
Lastly, the idea that people have different views from mine is not what makes me uncomfortable. The idea that I must walk, talk and act as the liberal arts college pleases does. I'll speak as I always have and conduct myself in the way I deem fit. I think paying $40,000 a year should give me that basic right.
Fix contributor Ryan Lovelace is a student at Butler University.
IMAGE: Goto10/Flickr
Click here to Like The College Fix on Facebook.