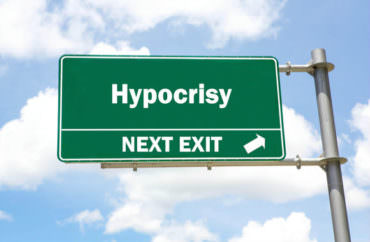 Support is higher if the rule violation isn't specified
Universities often have different, more tilted procedures for handling sexual-misconduct complaints than for other violations of campus policy, such as cheating and alcohol use.
Students show the same bifurcation in their attitudes on due process in campus disciplinary proceedings, based on the nature of the allegation, a new survey by the Foundation for Individual Rights in Education finds.
While 98 percent believe it's "very important or important" for students in proceedings to have due process, 85 percent support "innocent until proven guilty" and 80 percent back the "active participation" of a lawyer "if [a] law has allegedly been broken," those percentages fall and splinter as the cases get more specific.
In addition to its overall sample of 2,225 students from a YouGov online survey Jan. 29-Feb. 12, FIRE split the sample into three subgroups.
NEW SURVEY – FIRE has just released the first ever survey of college students' attitudes toward due process on campus.https://t.co/t65S3M4L1f pic.twitter.com/oU1lweyJtj

— FIRE (@TheFIREorg) June 13, 2018
The first was intended as a "control group" and asked about their attitudes if a student allegedly "broke a rule," the second was asked its views if an underage student "drank alcohol," and the third was asked about due process for "sexual misconduct" allegations.
It won't surprise you to learn that lower percentages favored protections for accused students in the third group, though by smaller margins than you might think. Four in five still support the presumption of innocence in sexual-misconduct proceedings, nine in 10 the right of a student to provide "additional evidence" at a hearing, and two in three the right of cross-examination.
About a quarter of students in each subgroup favors the "single-investigator" model of adjudication, in which one person collects evidence, conducts separate interviews with no opportunity for cross-examination, and determines responsibility. FIRE considers this model a paragon of unfairness in campus proceedings. Majorities in each subgroup oppose this model.
85% of students overall think their classmates should be presumed innocent until proven guilty, but less than 30% of America's top universities guarantee students that protection. pic.twitter.com/iTi1W3nsQN

— FIRE (@TheFIREorg) June 13, 2018
But the support for due process disappears if the question is whether accusers should have the right to appeal not-guilty findings in sexual-misconduct cases: 63 percent support double jeopardy. (Only the sexual-misconduct subgroup was asked this question.)
The ideological gaps here, as with the rest of the survey, are notable: The spread between support for double jeopardy is 22 percentage points, between "very liberal" (75 percent) and "very conservative" (53 percent) students. It's only slightly smaller – with very conservative students 19 points higher – on the question of presumption of innocence for those accused of sexual misconduct.
In contrast, liberals are more supportive of due process than conservatives when the infraction is alcohol use.
There's also a gender gap based on the nature of the allegation: Female students support the presumption of innocence by eight fewer points for sexual offenses than for the generic "broke a rule" scenario.
Males across subgroups are more protective than females of the right to look through and make copies of evidence. The gap for sexual misconduct, again, is stunning: women are 18-20 percentage points behind men on support for these basic pillars of due process.
FIRE emphasized that the survey showed a wide gap between student support generally for due process and the rights their institutions actually grant them. Only 16 percent of students agree with their institutions that the point of proceedings is "educational," while 84 percent say they are supposed to "provide justice and protection to students on campus."
"Campus proceedings can have permanent, life-altering consequences. It's time for colleges and universities to start listening to their students and providing safeguards that reflect the seriousness of these processes," Samantha Harris, vice president of policy research, said in FIRE's release.
Read the survey results and FIRE release.
MORE: Accused students presumed guilty at 3 in 4 top colleges
IMAGE: northallertonman/Shutterstock
Like The College Fix on Facebook / Follow us on Twitter