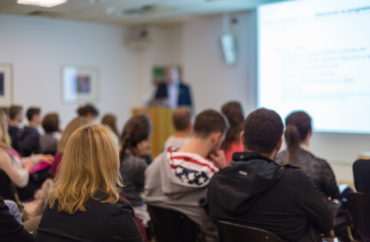 The State University of New York will institute a Diversity, Equity, Inclusion and Social Justice course into its core curriculum across its 64 campuses beginning next fall for every incoming student.
The new course will "explore race, class, and gender identity," according to SUNY officials.
SUNY becomes the latest higher education institution to implement DEI curriculum requirements into its graduation criteria, following institutions such as Rutgers University and the 23-campus California State University system.
A fact sheet provided to The College Fix by SUNY officials details how "diversity, equity, inclusion, and social justice content will be included as part of a student's general education requirements for bachelor- and AA- and AS-degree seeking students entering starting in Fall 2023."
For students working toward occupational studies and applied science associate degrees, the requirement begins in fall 2024, it added.
SUNY officials did not offer any additional comments to The College Fix.
Current students do not have to take the new course, but can instead meet the requirement by taking classes that meet the same identified learning outcomes in history, sociology, film, and other kinds of classes, according to the policy.
While professors have some discretion in approaching the course material, they must aim toward a strict framework of outcomes, the fact sheet states.
"In fulfilling the learning outcomes for the DEISJ category, courses must explicitly address how institutional and societal structures lead to inequities across groups. Further, students must be given opportunities to apply a social justice framework to the analysis of the questions of identity and equity that arise from the first two learning outcomes," the document states.
The new policy is the latest installment of a DEI action plan launched by SUNY leadership in September 2020 in the wake of George Floyd's death and subsequent racially charged protests that swept the nation.
"Leadership across The State University of New York—much like higher education institutions across the United States—set out on a path to accelerate progress toward closing racial equity gaps and eliminating cultural and institutional racial discrimination," SUNY's fact sheet reads.
"After receiving recommendations from students, faculty, and staff, what resulted was a 25-point diversity, equity, and inclusion action plan that was approved by the SUNY Board of Trustees in February 2021."
The action plan states its mission is centered around representation in the professional and academic circles of each SUNY campus, which, according to the evaluation in 2021, had not yet been achieved.
"Today," the evaluators wrote, "despite our progress and our important mission, we must continue to work toward a more diverse, equitable, and inclusive system. In 2015, the Board of Trustees took a major step forward by adopting a Diversity, Equity, and Inclusion policy, requiring all campuses to create strategic plans to close equity gaps across the system."
MORE: Nearly every U.S. state has introduced measures to combat critical race theory
IMAGE: Matej Kastelic / Shutterstock
Like The College Fix on Facebook / Follow us on Twitter