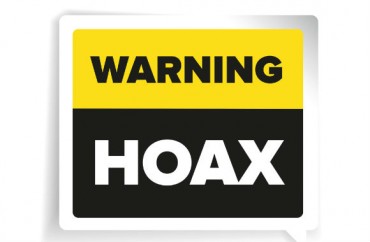 One of the three SUNY-Albany students who alleged she was a victim of a race-based attack on a bus has now confessed to fabricating the story.
Yesterday, Alexis Briggs "tearfully apologized" while pleading guilty to concocting the whole tale. In a (plea) deal she'll avoid any jail time, but will have to do 100 hours worth of community service and avoid any new criminal charges within the year.
In late January while riding a bus, Briggs, along with fellow students Ariel Agudio and Asha Burwell, claimed they were taunted with racial slurs and then attacked.
But several videos of the "incident" showed no evidence of the trio's tale; in fact, the women ended up being charged themselves for misdemeanor assault, while two also were tagged with "falsely reporting an incident."
Albany ended up expelling Aguido and Burwell. Briggs got a two year suspension.
"You knew it wasn't true?" Albany County Judge Stephen Herrick asked Briggs, who was recently suspended from UAlbany for two years.

"Yes," she answered.

Briggs, 21, of Elmira Heights, Chemung County, faced up to a year in jail if convicted of misdemeanor charges that included third-degree assault and falsely reporting an incident.

MORE: Black students expelled for hate-crime hoax — 'no evidence' for story

Briggs pleaded guilty to disorderly conduct, a noncriminal violation similar to a traffic ticket. Under the deal, she must perform 100 hours of community service within the next 10 months and avoid any new criminal charges within the next year.

Briggs does not have to cooperate against her co-defendants, former college suitemates Asha Burwell, 21, and Ariel Agudio, 20, both of Long Island, who are headed to trial on allegations they concocted the story.

"I would like to apologize to the community and all of the people affected by the events that occurred on Jan. 30," Briggs told the judge, while being consoled by her defense attorney, William Little. "I never intended any harm and I truly regret my actions. I was raised to take responsibility for my actions, and being the source of such negativity is hurtful on many levels."
Briggs added that she "never anticipated the tremendous attention that would be given to this story or the far-reaching effect it would have."
Indeed, the SUNY-Albany president and even Hillary Clinton had jumped to the girls' defense in the immediate aftermath of the now-admitted tall tale.
Co-conspirators Aguido and Burwell rejected plea agreements similar to that offered to Briggs. They face possible two-year sentences for the charges against them.
MORE: SUNY students who alleged racial attack are instead charged themselves
Like The College Fix on Facebook / Follow us on Twitter
IMAGE: Lin Graphics/Shutterstock