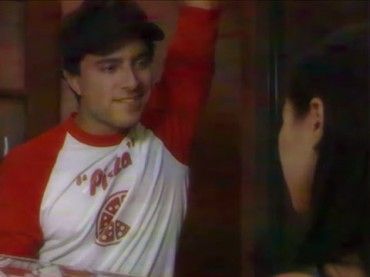 Even without an "ongoing" sexual-consent mandate, the State University of New York's new rules for affirmative consent on campus are likely to cause as many problems as those just made law in California, according to the Foundation for Individual Rights in Education (FIRE).
Here's a sample paragraph from the new rules:
Consent is active, not passive. Silence, in and of itself, cannot be interpreted as consent. Consent can be given by words or actions, as long as those words or actions create mutually understandable clear permission regarding willingness to engage in (and the conditions of) sexual activity.
As New York's Jonathan Chait might say, these new rules would turn a majority of Hollywood sex scenes into rape.
But FIRE is more concerned about the semantically fuzzy distinction between ongoing consent (California's law) and SUNY's rule that "[c]onsent to any one form of sexual activity cannot automatically imply consent to any other forms of sexual activity."
Susan Kruth, the program officer for FIRE's Individual Rights Defense Program, writes:
It is not clear what "one form of sexual activity" means. Given the push for a more widespread adoption of the standard for California college students, this could easily be interpreted to mean that students must receive affirmative consent for each act within a sexual encounter.

Additionally, just like with California's law, supporters of this definition are likely to disagree about what kind of nonverbal communication is adequate.
Kruth points out that advocates for California-style affirmative consent can't agree what actually requires consent, using the "retro pornography" UltraViolet tutorial as an example.
There's also potential for more invasive, identity-linked surveys in which students are grilled about their sexual habits, Kruth says, because of SUNY's new rules requiring campuses to complete a "uniform campus climate assessment." Kruth says SUNY's "limitations" are clear:
It may not require students to answer questions about the intimate details of their own experiences either with consensual sex or with assault. At the same time, compiling data based on a self-selecting group of survey respondents may yield skewed results.
We've already seen what kind of statistical muddle results from asking students about their sex lives and then re-interpreting their answers to provide a black-and-white, stirring call to action.
It may seem obvious to everyone except politicians and bureaucrats, but bad stats make bad law, policy or "guidance," in the Orwellian term favored by the Department of Education's Office for Civil Rights.
Greg Piper is an assistant editor at The College Fix. (@GregPiper)
Like The College Fix on Facebook / Follow us on Twitter
IMAGE: UltraViolet screenshot