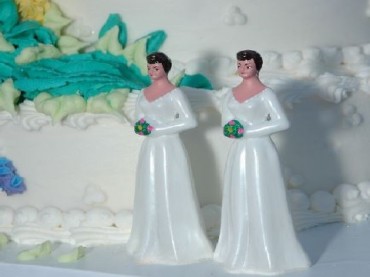 It's basically the same at Nazism, after all
A relatively short number of years ago, it was commonplace and uncontroversial to believe that marriage was between a man and a woman. Extramarital sex has been the norm for a few generations now, but most people could at least agree on what "marital" itself meant. Those who believed in re-defining marriage to include gay couples were at least aware that it was something novel and unconventional; and those who believed in the centuries-old definition of marriage were at least not treated as pariahs.
That's not really the case any longer; advocating the definition of marriage as it was for several thousand years before 2015 will get you into a lot of hot water these days. This is particularly true on a great many campuses across the country, where sexual novelty and progressive sexual politics reign supreme. One young Christian woman recently learned that the hard way, when Cornell University disinvited her from a debate about abortion because, she claims, the school discovered her belief that marriage is an institution between a man and a woman. (The organizers purportedly told her that allowing her to speak would be "tantamount to allowing a racist to speak who held pro-slavery and pro-holocaust views." Good grief.) Elsewhere students who have joined together to advocate traditional marriage have faced persecution for their beliefs.
Everyone is entitled to his own opinion, of course, and if proponents of gay marriage wish to believe that marriage traditionalists are the moral equivalent of genocidal racial supremacists, that is their prerogative. But of course the whole thing is more than a bit ludicrous. People who believe in traditional marriage are not evil maniacs; they're simply expressing a belief that is both perfectly defensible and, up until extremely recently, was essentially universal. You can argue that they're wrong, but arguing that they need to be expunged from polite society is stupid and hysterical. Schools that allow such hysteria to flourish are doing nobody any favors.
MORE: Meet the student group persecuted for its support of traditional marriage
IMAGE: WehoCity / Flickr.com
Like The College Fix on Facebook / Follow us on Twitter