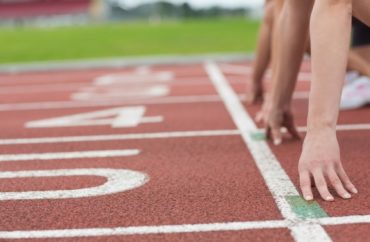 While SCOTUS disregarded the West Virginia Sports Act, Alliance for Defending Freedom says the fight is not over
The Supreme Court on Thursday rejected an attempt by West Virginia's attorney general and the conservative law firm Alliance for Defending Freedom to bar a biological male from participating in female sports.
As a result, the 2021 West Virginia Law – Save Women's Sports Act – cannot be enforced, and Becky Pepper-Jackson, a teenage biological male who identifies as female, has permission to participate in the girls' track team amid ongoing litigation.
In a brief order from the court, the justices in a 7-2 vote denied West Virginia Attorney General Patrick Morrisey's request to vacate a 4th Circuit's injunction. Justices Samuel Alito and Clarence Thomas dissented, saying they would have granted the application to vacate.
"This is a procedural setback, but we remain confident that when this case is ultimately determined on the merits, we will prevail," Morrisey said in a statement.
Christiana Kiefer, senior counsel for the Alliance Defending Freedom, said in a news release that Thursday's decision "didn't end this case" and the group will continue the legal battle.
"Every woman deserves the respect and dignity that comes with having an equal opportunity to excel and win in athletics," Kiefer stated.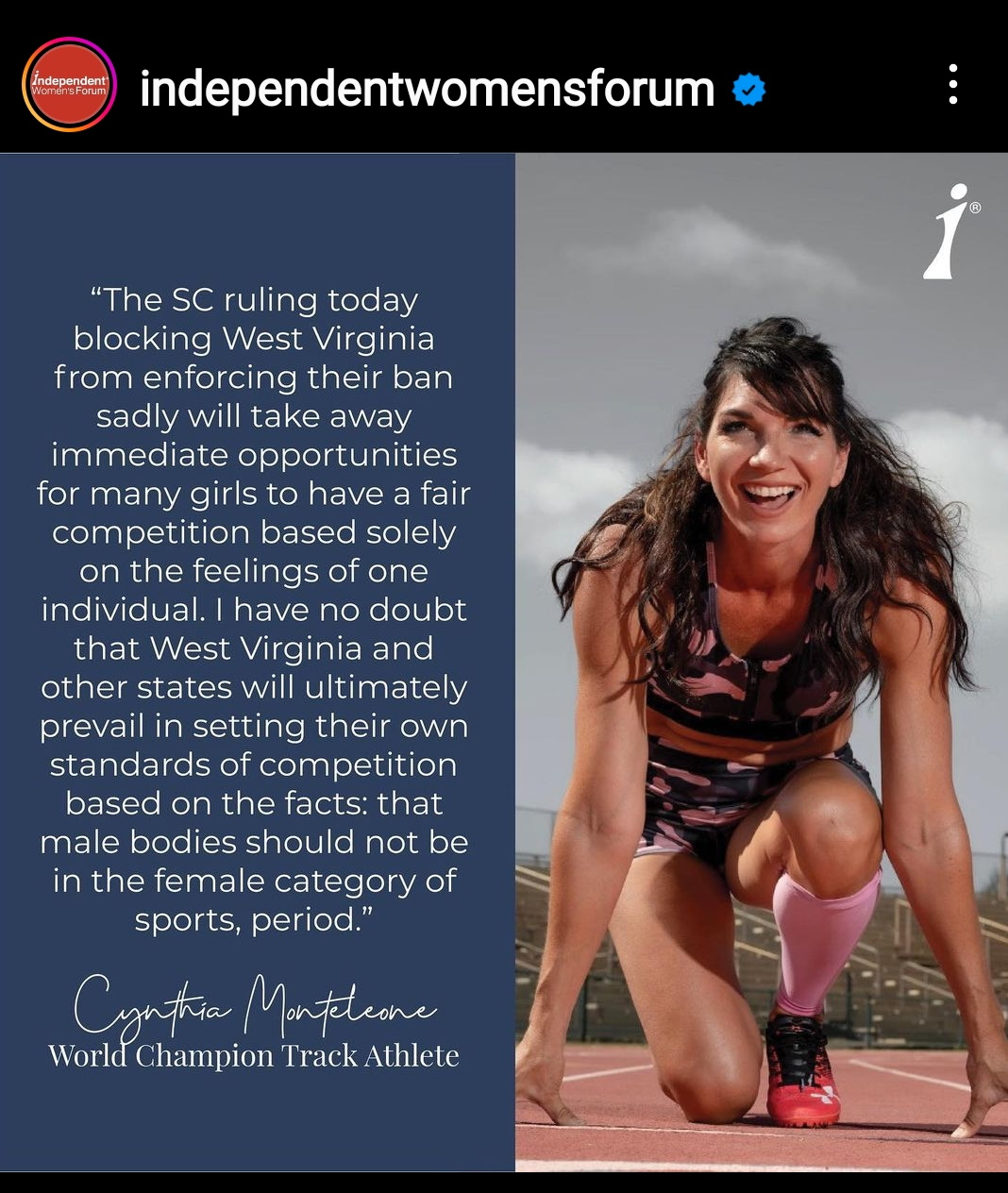 Cynthia Monteleone, a world champion track athlete, said in a statement Thursday that the Supreme Court decision "blocking West Virginia from enforcing their ban sadly will take away immediate opportunities for many girls to have a fair competition based solely on the feelings of one individual."
"I have no doubt that West Virginia and other states will ultimately prevail in setting their own standards of competition based on the facts: that male bodies should not be in the female category of sports, period," she said in a statement via the Independent Women's Forum.
In April 2021, West Virginia Governor Jim Justice signed H.B. 3293, providing equal protection in sports by barring biological males who identify as women from competing against girls.
The law states in part that "if an original birth certificate was not provided or if the birth certificate provided does not indicate the pupil's sex at the time of birth, a signed physician's statement indicating the pupil's sex based solely on the pupil's unaltered internal and external reproductive anatomy must be submitted prior to a pupil's participation in single-sex secondary school interscholastic athletic events."
After that, the transgender female track athlete, Pepper-Jackson, was effectively removed from her sports team because of the law. One month later, the ACLU and Lambda Legal filed a lawsuit on behalf of Pepper-Jackson.
Lambda Legal did not respond to requests from The College Fix seeking comment.
During ongoing litigation, Pepper-Jackson participated on her school's cross country and track teams while also taking puberty blockers and hormone therapy drugs, NBC reported.
In September 2021, a female West Virginia soccer player, Lainey Armistead, filed a motion with the help of the Alliance for Defending Freedom to intervene. Armistead was accepted as a party in support of the West Virginia Sports Act.
Originally, the federal judge ruled in favor of Pepper-Jackson.
However, earlier this year, the federal district court reversed course and ruled in favor of the West Virginia Sports Act.
West Virginia's transgender athlete restrictions are "constitutionally permissible," District Court Judge Joseph Goodwin ruled in January. The state legislature's definition of "woman" and "girl" are "substantially related to the important government interest of providing equal athletic opportunities for females," he stated.
The ruling, however, was challenged by Pepper-Jackson's legal counsel. The plaintiff asked "the 4th Circuit to halt enforcement of the law during the appeal so the athlete could try out for a girls' track team in the spring," Alliance Defending Freedom stated in an April 6 news release.
In February, a divided three-judge panel on the 4th Circuit Court of Appeals granted that request "without providing any legal or factual basis for its decision," ADF stated.
In a March 9 appeal, Attorney General Morrissey and ADF's Kiefer filed an emergency appeal with the Supreme Court asking to vacate the 4th Circuit's decision and enforce the state law prohibiting men from competing alongside women. Twenty-one attorneys general and several professional athletes backed Morrisey and Kiefer's appeal.
If the Supreme Court had accepted the application, West Virginia could have enforced the West Virginia Sports Act and Pepper-Jackson would not be eligible to play on the girls' track team.
"We are grateful that the Supreme Court today acknowledged that there was no emergency and that Becky should be allowed to continue to participate with her teammates on her middle school track team," Pepper-Jackson's lawyers said in a joint statement.
"Applicants' emergency motion fails at every requisite step, including by failing to identify any harm that warrants this Court's intervention to block B.P.J from continuing what she has been doing for more than a year and a half," the teens' attorneys added.
ADF counsel, however, disagreed. The West Virginia Law, Kiefer added, "aims to 'promote equal athletic opportunities for the female sex' due to 'inherent differences' of biology that make it unfair or even dangerous for males to compete against female athletes."
Justice Alito, in his dissent, wrote that "enforcement of the law at issue should not be forbidden by the federal courts without an explanation."
West Virginia is not alone. Twenty additional states have similar transgender sports bans, including Kansas as the newest addition this week. The Kansas law will take effect July 1, NBC reported, and according to the ACLU, federal lawsuits are pending in Idaho and Tennessee.
While the Supreme Court's ruling is not favorable toward women's sports, legal experts say the highest court will eventually address the overall issue pending from the Title IX and the Fourteenth Amendment complaints.
According to The Hill, the appeals panel in West Virginia is now set to hear Pepper-Jackson's case, and it could return to the high court in the near future. Justice Alito agreed.
The court is likely to soon address whether Title IX or the Fourteenth Amendment's equal protection clauses prohibit a state from restricting participation in women's or girl's sports based on genes or physiological or anatomical characteristics, Alito wrote.
"While we hoped the Supreme Court would lift the injunction that the 4th Circuit imposed–with no explanation–on West Virginia's women's sports law, we remain committed to protecting female athletes by continuing to litigate this case in the court of appeals, and across the country through other lawsuits defending women's sports," Kiefer stated in a news release.
Editor's note: The author of this piece will serve a summer internship with ADF.
MORE: 'Frustrating': College leaders tell Riley Gaines — in secret — they support #SaveWomensSports
Like The College Fix on Facebook / Follow us on Twitter