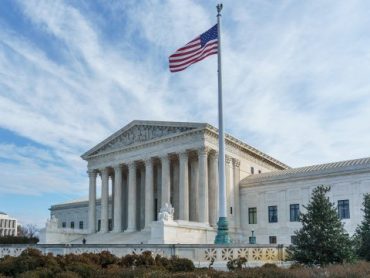 UPDATED
The U.S. Supreme Court on Thursday overturned the use of affirmative action in higher education, outlawing college admissions decisions based on an applicant's race.
The development came through two landmark decisions, ruling in favor of the plaintiffs in a pair of cases that targeted these policies at the University of North Carolina and Harvard University.
Writing for the majority, Chief Justice John Roberts argued many university leaders "have concluded, wrongly, that the touchstone of an individual's identity is not challenges bested, skills built, or lessons learned but the color of their skin. Our constitutional history does not tolerate that choice."
Roberts wrote Harvard and UNC admissions programs "cannot be reconciled with the guarantees of the Equal Protection Clause."
"Both programs lack sufficiently focused and measurable objectives warranting the use of race, unavoidably employ race in a negative manner, involve racial stereotyping, and lack meaningful end points. We have never permitted admissions programs to work in that way, and we will not do so today," Roberts wrote for the majority.
The justices ruled 6-3 in Students for Fair Admissions, Inc. v. University of North Carolina and ruled 6-2 in Students for Fair Admissions, Inc. v. President and Fellows of Harvard College that the affirmative action policies instituted by these major universities are unconstitutional.
As expected, the decisions — two separate appeals heard together — were split by ideological lines.
Roberts, in his majority opinion, was joined by conservative Justices Samuel Alito, Clarence Thomas, Neil Gorsuch, Brett Kavanaugh and Amy Coney Barrett; Justices Sonia Sotomayor, Elena Kagan and Ketanji Brown Jackson, the liberal side of the bench, dissented.
Brown Jackson, an African American, did not rule in the Harvard case due to her close ties to the university.
In her dissenting opinion on the UNC appeal, she argued the majority decision rested "on the bottom-line conclusion that racial diversity in higher education is only worth potentially preserving insofar as it might be needed to prepare Black Americans and other underrepresented minorities for success in the bunker, not the boardroom (a particularly awkward place to land, in light of the history the majority opts to ignore)."
"It would be deeply unfortunate if the Equal Protection Clause actually demanded this perverse, ahistorical, and counterproductive outcome. To impose this result in that Clause's name when it requires no such thing, and to thereby obstruct our collective progress toward the full realization of the Clause's promise, is truly a tragedy for us all," Brown Jackson wrote.
The landmark decisions by the Supreme Court appear to overrule Grutter v. Bollinger, a 2003 case in which the high court ruled that colleges and universities could consider race as a factor in admissions so long as other factors were taken into account for applicants.
"Roberts never expressly said Grutter was overturned in the majority opinion," Constitutional scholar Adam Feldman, creator of Empirical Scotus, told The College Fix via email.
"Thomas said it was essentially overruled in his concurrence. This is sometimes called sub silentio overturning, since it was never expressly written as such in a majority opinion but it is dead law for all intents and purposes. I anticipate people will squabble about Grutter's status for awhile to come," Feldman said.
The court also overturned Regents of the University of California v. Bakke, a 1978 landmark decision that barred racial quotas in the admissions process but allowed the consideration of an applicant's race in determining whether they were admitted to a college.
Roberts wrote that while "the dissent would certainly not permit university programs that discriminated against black and Latino applicants … In its view, this Court is supposed to tell state actors when they have picked the right races to benefit."
"That is a remarkable view of the judicial role—remarkably wrong," Roberts wrote. "Lost in the false pretense of judicial humility that the dissent espouses is a claim to power so radical, so destructive, that it required a Second Founding to undo."
In the months preceding the anticipated overturning, various conservative legal analysts vocalized their support for the court ruling to strike down affirmative action.
Professor Glenn Harlan Reynolds, who teaches at the University of Tennessee School of Law, noted that Asian students had faced routine discrimination from colleges during the admissions process.
"[T]hough the number of highly qualified Asian applicants has grown dramatically in recent years, the number of Asians admitted stays pretty much the same every year," Reynolds wrote.
Matthew Continetti, a conservative commentator at the American Enterprise Institute, also called for the end of affirmative action.
"For too long, the Court has said that discrimination by race is necessary to solve the problem of discrimination by race. The result has been a legal morass, a constitutional tragedy, and general racial alienation," Continetti wrote.
UPDATED: This article was amended to clarify the ruling regarding its effect on Grutter. 
MORE: As universities brace for Supreme Court's affirmative action decision, experts say more litigation awaits
IMAGE: Erik Cox / Shutterstock
Like The College Fix on Facebook / Follow us on Twitter