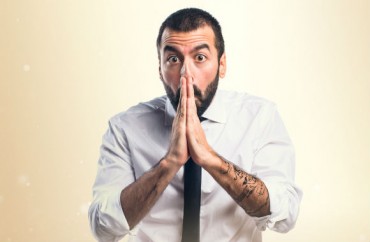 Prof. John McAdams has made it clear that he's going to sue Marquette University for suspending and banishing him from campus on the pretext that he somehow threatened campus safety by defending a student who opposes gay marriage.
But first he's going to publicly rip into the head of the Jesuit school for blatantly violating his due process as a tenured faculty member.
President Michael Lovell told McAdams in a letter last month he'd have to admit his "guilt" for blogging about a graduate student instructor's silencing of a conservative undergrad, or otherwise would be fired, according to McAdams' lawyer. Lovell's decision is based on third-party hate mail the instructor, Cheryl Abbate, received following McAdams' post that named her.
RELATED: Jesuit university threatens to fire conservative professor if he doesn't admit 'guilt' for blogging
In a biting five-page letter to Lovell on Monday, McAdams accused Marquette of dragging out his public execution for more than a year – violating several of its own rules – while giving him "10 days over the Easter holiday to write a letter telling you what you want to hear":
By conflating my criticism of the way Ms. Abbate, as an instructor, treated an undergraduate student with the personal attacks launched by "the lowest of the Internet," you are asking me to be responsible for those attacks. … That you would attack one of your tenured professors in this way is a strong statement that you are the one who lacks commitment to the University values you accuse me of violating.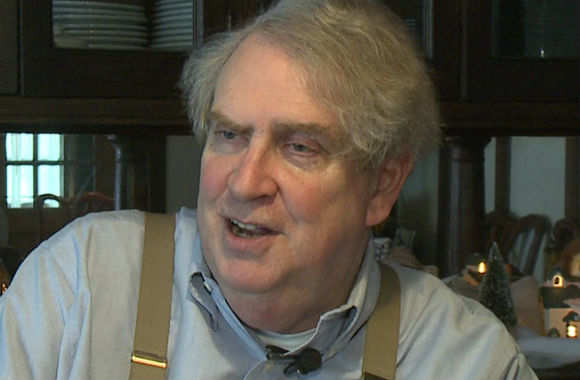 McAdams said Lovell ignored the findings of the Faculty Hearing Committee that Marquette violated faculty statutes, denied him due process and banished him from campus in response to external pressure, including the blogging of others:
I will not ask you to apologize for your misconduct. Again, there will be a different time and forum for that [i.e., litigation].
McAdams warned the university not to adopt "a reverse heckler's veto" – the promise of punishment if something a faculty member writes leads others to launch vitriolic and threatening attacks on the subject of that writing.
RELATED: Student told he can't openly disagree with gay marriage in class at Jesuit college
If he had known Abbate would be subject to such attacks based on his post he might not have named her, McAdams said – but based on his years of blogging he had no reason to suspect that would happen:
[T]he Faculty Hearing Committee would make the ability of faculty to speak subject to an after the fact balancing test; the result of which will be indeterminate. This leaves faculty members with no clear guidance as to what they can say …

The measure of academic freedom and freedom of expression cannot be the sufferance of the majority of the faculty.
McAdams said the administration was guilty of hypocrisy for secretly recording and obtaining secret recordings of the conservative undergrad and McAdams himself, while blaming McAdams for the conservative student's initial recording of his conversation with Abbate:
You seem to have a rather subjective view as to the appropriateness of recording conversations based on the utility of the recording to the University.
If you want a preview of what you're likely to see in a McAdams lawsuit against Marquette, read the letter.
RELATED: Conservative academics: Outright bias against us isn't so bad if we just censor ourselves
Like The College Fix on Facebook / Follow us on Twitter
IMAGE: Luis Molinero/Shutterstock