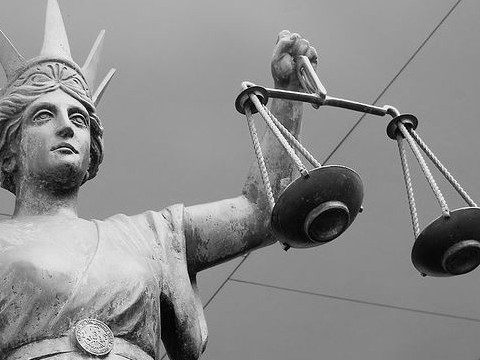 A group of students at Swarthmore College have filed a formal complaint with the federal government that alleges administrators mishandle and under report sexual assault crimes on campus.
Swarthmore is the latest in a growing list of institutions across the nation to be hit with claims of administrators sweeping various sexual assault crimes under the rug.
The students behind the Swarthmore College complaint allege campus officials have failed to comply with the Clery Act, a 1998 statute that requires all universities receiving federal student loans to disclose criminal behavior that occurs on or near campus.
Concerned that Swarthmore's administration has not adequately addressed allegations of sexual assault, Mia Ferguson and Hope Brinn, two Swarthmore sophomores, filed the complaint April 18 along with the testimonies of 10 other students. It will be reviewed by the Department of Education in the coming weeks.
In filing their complaint, Ferguson and Brinn consulted with two 2011 graduates of the University of North Carolina at Chapel Hill who spearheaded a similar complaint against their campus, also citing the Clery Act.
Ferguson, Brinn and the other 10 students claim campus officials persistently under report incidents of sexual battery, sexual assault, and rape; and that some victims are harassed and intimidated, among other allegations.
A recent article in The New York Times describes Brinn's situation, in which a "fellow student repeatedly sexually harassed her and broke into her room in the middle of the night."
"Ms. Brinn … said that college administrators tried to dissuade her from making a formal complaint, made light of what had happened, said that she was partly to blame, and in their official records, inaccurately described her allegations to make them seem less serious," the article states.
The students' formal allegation against Swarthmore arrived just three days after the college's president, Rebecca Chopp, announced she and the dean of students, Liz Braun, would pursue an external review of Swarthmore's procedures, policies and sanctions dealing with sexual misconduct.
In an April 15 campus-wide email, Chopp stated: "[W]e have zero tolerance for sexual assault, abuse, and violence on our campus. It is against the law, it is wrong, and we must all continue to reinforce the message that even one such incident is too many on our campus."
But Brinn told Swarthmore's Daily Gazette that an external review was "insufficient," citing more "systemic" issues. Ferguson said she wishes to frame the issue of sexual assault within "a national movement."
That "movement" seems to have had a domino effect, with Swarthmore women consulting UNC graduates, the UNC women consulting women who have made similar complaints at Amherst, and Amherst women drawing upon the work of advocates at Yale.
In fact, the same day Swarthmore students filed their complaint, similar ones were also lodged by students at Occidental College – who also touched base with college women behind similar allegations across the nation.
The complaint against Swarthmore comes during what Chopp has called the "spring of our discontent."
The semester has been full of student dissent, including a controversial student chalking campaign against supposed "rape culture," a failed referendum to remove Greek life from the campus, and scheduled commencement speaker Robert Zolleick's withdrawal from the ceremony after student attacks on his record.
After weeks of contention, Chopp called for a community meeting, where more than 200 students, faculty and staff gathered. Most of the conversation centered on the administration's response to sexual assault. The meeting was described as emotional and meaningful. Dean Braun admitted she "was really moved." Unknown to the administration, the Clery complaint was in the works before the meeting.
President Chopp has said she has not seen the official legal complaint yet, but plans to fully cooperate with the Department of Education's investigation.
Fix contributor Danielle Charette is a student at Swarthmore College.
IMAGE: Sheba Also/Flickr
CLICK HERE to Like The College Fix on Facebook.