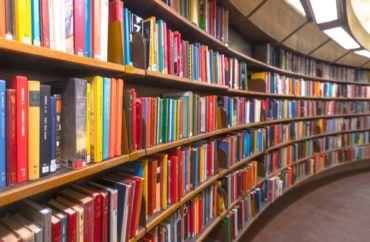 More universities turn libraries into hubs for diversity and inclusion efforts
In an effort to increase its advocacy for the disabled and other minority groups on campus, Syracuse University has added an Inclusion and Accessibility Librarian to its staff.
The new librarian, Kate Deibel, will start in October and "help students and other constituents as they seek alternative, accessible formats for research and study," according to a university webpage.
The New York-based institution is just the latest among a string of universities that have created positions within their library systems dedicated to increasing diversity and inclusion.
University libraries have put an increasing emphasis on diversity and inclusion in recent years.
In 2014, the University of Minnesota provided a training session for its librarians on monitoring microaggressions. Meanwhile, the American Library Association reportedly awarded a grant to a pair of professors to research "racial microaggressions in libraries."
Meanwhile, at the University of Michigan, the library has a diversity council and includes positions of Diversity and Inclusion Specialist, Accessibility Specialist and Multicultural Studies Librarian. Similarly, the University of Toledo has established a diversity committee, developed a diversity plan and tapped a diversity and inclusion officer for its libraries.
A job listing for the Syracuse position stated the newly created position seeks to "expand our role in sustaining a diverse and inclusive campus community" and the individual hired "will play a critical leadership role in fostering an inclusive culture and expanding the Libraries' accessibility services."
General qualifications included three to five years of library experience and an advanced degree. Special consideration was to be given to candidates with knowledge of "alternate format and assistive technologies," universal design principles, understanding of accessibility laws and experience with accessibility research.
Deibel's LinkedIn page lists her as receiving a PhD in Computer Science and Engineering from the University of Washington, where she previously worked as a Web Applications Specialist for the institution's libraries. Her Twitter account describes her as a "transwoman, depressive, webcomic scholar, [and] disability advocate."
Syracuse officials did not respond to a request for comment from The College Fix.
The hiring of Deibel is part of a larger push by Syracuse to advocate for diversity and inclusion on its campus. Recent articles published on the institution's website tout "critical improvements to enhance accessibility and inclusion" and explain how diversity and inclusion have been "strengthened" on campus recently.
Similar trends can be found.
In 2016-17, nearly three dozen universities were members of Association of College and Research Libraries' Diversity Alliance. Each member institution commits to create at least one residency position to "increase the numbers of opportunities for professionally underrepresented racial and ethnic groups to gain the knowledge, skills and competencies to thrive in an academic context."
In 2015, a pair of scholars from the University of Maryland argued in an article published in American Libraries Magazine that libraries have been at the forefront of diversity and inclusion, especially regarding accessibility for the disabled.
"Libraries were often the first social or government institutions in many communities across the nation to recognize the humanity of people with disabilities and provide services to promote their rights and equality," the scholars wrote.
MORE: University librarians now trained on how to crack down on microaggressions
Like The College Fix on Facebook / Follow us on Twitter
IMAGE: Shutterstock