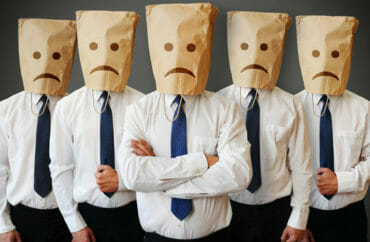 What's banned: 'lewd behavior,' anything that threatens 'mental health'
Several days after Syracuse University said it was investigating a fraternity for offensive videos leaked from a private Facebook group, the administration has yet to tell The College Fix what authority it has to punish the fraternity members.
It finally told the community Monday night what general parts of the student conduct code the Theta Tau chapter members "may" have violated, but it has not detailed what laws they are accused of violating, in spite of Chancellor Kent Syverud's promise Wednesday to take "legal" action against them.
Regardless of what Syracuse was contemplating, the criminal option has already been taken off the table by the district attorney. Theta Tau's central office also said Syracuse misled the national fraternity as to the nature of the fraternity members' behavior.
The Syracuse administration has taken whirlwind action against the fraternity, permanently expelling it from campus before even starting proceedings against members. Administrators have also hosted several open forums and press conferences in response to campus outrage at Theta Tau.
Syracuse has been accused of violating students' speech rights several times this decade, by both its own students and national organizations including the Foundation for Individual Rights in Education.
Its threats against Theta Tau for what the fraternity called a "satirical sketch" isn't even Syracuse's first attempt to punish purported satire.
National fraternity says Syracuse mischaracterized the videos
The university has refused to release the videos but The Daily Orange has posted two, both sexually crude skits recorded in Theta Tau's house. They appear to feature white, Latino and black brothers.
The first starts with two brothers portraying a dog sexually mounting his owner, and ends with a brother mimicking snorting cocaine off his brothers' penises.
The middle of the video has drawn the most outrage. In a segment the fraternity has said was intended to roast a "conservative Republican" brother, one brother mimics masturbating a group of brothers. He then takes an "oath" to "fuck black people" and "fuck spics," and to "always have hatred in my heart for niggers, spics, and most importantly … the fuckin' kikes." He mimics masturbating the brother administering the oath. A brother then tells others: "You fuckin' kikes, get in the fuckin' shower!"
The second video features a "retarded" brother in a "wheelchair" who is "brain-dead from being chronically whipped." Judging by the jokes, it appears to be roasting a brother who often talks about his girlfriend and the U.K. Two brothers then mimic forcing the sitting brother to perform oral sex, or "light rape" as described by the brother narrating the skit. The brother leaps out of the "wheelchair" and regains his consciousness when he's presented with an "uncircumcised" penis. Off-screen, a brother says "old-ass nigga."
Theta Tau's central office called the chapter members' behavior "truly disgraceful" and said they "will be held appropriately accountable," but it also assigned blame to the university.
"As our preliminary investigation progressed through the day, it was revealed that the video was a parody, skit, or roast of the active brothers by a pledge class, and not Chapter members hazing, humiliating, or disparaging its pledges as the university had described to our Central Office," its statement read. (Its statement was released before the second video was posted.)
MORE: Syracuse promises 'legal' action against fraternity for 'satirical sketch'
Chancellor Syverud's statements since Wednesday have focused on the speech in the videos, rather than citing any behaviors that violate Syracuse policy or New York law.
Apparently referring to both videos posted by The Daily Orange, he said they include "words and behaviors that are extremely racist, anti-semitic, homophobic, sexist, and hostile to people with disabilities."
He did not refer to specific policies, instead saying the behavior in the video "contradicts our moral standards" and violates "codes of honor, behavior and values."
The dean of Hendricks Chapel, the Rev. Brian Konkol, quickly sent out "a list of available resources" for students who need "support," including the Counseling Center, Disability Cultural Center and Office of Multicultural Affairs. It also included a link to Syracuse's bias reporting tool.
Subsequent messages from Syverud to the community and alumni focused on the administration's response, including new mandatory training and "top to bottom" review of Greek life. The chairman of the board of trustees referred vaguely to "values" that were violated, and the Disability Cultural Center director denounced "rape culture," "locker room talk," "ableism and other forms of interlaced oppressions."
In his Sunday message, after the student newspaper released the second video, Chancellor Syverud said the university had submitted the videos "for potential criminal investigation," without stating what law the fraternity may have broken.
Syverud implicitly rebuked The Daily Orange for publishing two videos, saying he was "deeply concerned about how the continuing exposure to hateful videos is causing further hurt and distress to members of our campus community who are still dealing with the last public display of bigotry and hatred."
Again, he didn't say what university policies the fraternity has broken, simply denouncing the "sexual assault, violence and discriminatory mockery and hostility toward people with disabilities" portrayed in the second video.
Department of Public Safety Chief Bobby Maldonado disclosed Sunday that his office had thus far filed complaints against 18 Theta Tau members. "Out of an abundance of caution and ongoing concern for our campus community," they have also been removed "from academic participation," he said.
Shortly before Syracuse's Monday press conference, District Attorney William Fitzpatrick ruled out one of Chancellor Syverud's promises: that the university would take "legal" action.
Fitzpatrick reviewed far more than the two videos The Daily Orange has posted, according to Syracuse.com. Of the 15 videos the university turned over to his office, four included "offensive content." But according to the DA, none of them "make out the elements of a criminal offense."
MORE: Experts agree U. of Oklahoma can't legally expel racist frat boys
Fair hearing for fraternity brothers in question
In a campuswide email Monday night, also posted to Syracuse's PR page, Dean of Students Robert Hradsky said 18 Theta Tau members were under "conduct investigations" for behavior in the videos.
"These individuals are alleged to have violated the Code of Student Conduct," it reads: "Violations may include behavior that threatens the mental health or safety of anyone or any group; disorderly conduct, including lewd or obscene behavior; and harassment, including words or video that go beyond the bounds of free speech."
The Office of Student Rights and Responsibilities will meet with the 18 students, who can either "accept responsibility" and take punishments that include expulsion, or challenge the charges and go through a University Conduct Board hearing.
Dean of Students Robert Hradsky just sent a campus-wide email detailing the disciplinary process for the 18 people involved in the Theta Tau conduct investigation. pic.twitter.com/36nPBTi3VP

— Catherine Leffert (@ccleffert) April 23, 2018
MORE: Syracuse seeks gag order on student with satirical blog
Whether the fraternity members can get a fair hearing was thrown into question at a campus forum Sunday night. According to The Daily Orange, a student asked Dean Hradsky who makes up the UCB:
Hradsky said the body is composed of students, faculty and staff who are chosen through an application process and are trained in areas such as sexual and relationship violence, as well as harassment.

Audience members, upon learning they were able to apply to serve on the conduct board, said they hoped the university would make it public when applications for positions open because they were interested in applying.
Also casting doubt on the fairness of the proceedings: the administration's rush to complete its work before graduation.
The spring term's classes end this week and graduation is May 13, according to Syracuse.com. Dean Hradsky didn't mention the looming graduation in the Monday email, simply saying the entire disciplinary process – from formal charges through appeals – is expected to be finished in "approximately two weeks."
At the Monday press conference, reporter Julie McMahon tweeted that the Department of Public Safety said five detectives have been assigned to the case.
Syracuse media relations has yet to respond to Fix queries Friday and Monday seeking an explanation of which policies and laws Theta Tau members have allegedly violated. Syracuse journalism professor Roy Gutterman – director of the Tully Center for Free Speech and "faculty expert" in free speech – told The Fix he could talk about the case Tuesday afternoon.
One of the '12 worst colleges for free speech'
Syracuse has been criticized for infringing on student speech going back at least eight years.
The Foundation for Individual Rights in Education put Syracuse on its "12 worst colleges for free speech" list in 2011, after its law school threatened to expel a student for writing a satirical blog about Syracuse Law in the vein of The Onion.
It held "harassment" charges over Len Audaer for three months – never identifying which content was purportedly harassing – and sought a gag order against both him and his lawyer. Also mentioned on the list: the university's public safety director saying it would require students wearing "offensive" Halloween costumes to remove them.
Shortly after FIRE called out the school on its worst-12 list, Syracuse dropped the charges. Less than a year later, its School of Education warned a graduate student he faced expulsion for accusing an NAACP official of racism.
The student government approved a resolution in 2014 asking Syracuse to tighten its definition of "harassment," which included "offensive" or "annoying" online messages. That effort was led by student Zach Greenberg, who is now a legal fellow at FIRE.
MORE: Syracuse drops charges against satirical blogger after FIRE intervenes
IMAGE: Concept Photo/Shutterstock
Like The College Fix on Facebook / Follow us on Twitter