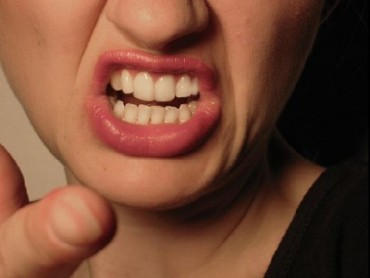 Policy language should focus on 'threats of violence, obscenity, child pornography, harassing communications'
Syracuse University students acting like jerks online – or just arguing heatedly – could be punished under school policy.
That's because the school's Computer and Electronic Communications Policy defines harassment as sending "annoying" or "offensive" messages to others.
The Student Association wants to clamp down on such vague and unenforceable terms. It passed a resolution earlier this month asking the school to make the harassment language more specific and concrete, according to The Daily Orange.
The request to revamp comes on the heels of a similar brouhaha over the Internet use policy at Northern Illinois University.
As The College Fix reported, a student trying to look up the anti-gay Westboro Baptist Church on Wikipedia got a Web page warning that clicking through to the site would probably "violate the Northern Illinois Acceptable Use Policy."
That policy was changed after an Internet outcry, though one administrator grumbled that the school wouldn't be able to track "illegal activity" as well.
Zachary Greenberg, a student in the Syracuse law school and the author of the proposal, told The Daily the resolution is a good first step toward replacing vague terms, such as "annoying" and "offensive," with "more specific language such as threats of violence, obscenity, child pornography and harassing communications as defined by law."
In an interview with The College Fix, Greenberg said the wording of the computing policy is an imposition on students' freedom of expression because it makes virtually all forms of electronic communication a form of harassment.
Greenberg said it's common for universities to create policies that are meant to shield students from anything that could be deemed offensive.
"American universities should be bastions of free thought and the open exchange of ideas, including ideas that are controversial and unpopular, annoying, and even offensive," Greenberg said.
The Syracuse policy's broad prohibitions are far from unique among its peers, including public universities.
Kansas State University, for example, includes whistling, making kissing sounds, howling, smacking lips, and winking as "illustrative of different kinds of sexual harassment," according to a policy last updated two years ago.
A Syracuse professor, David Rubin of the S.I. Newhouse School of Public Communications, told The Daily the policy may reflect Syracuse's desire to play the overprotective parent and shield students from harassment of any kind.
But students need to be exposed to the "real world," Rubin said.
Policies like those of Syracuse are a "grave harm" to the First Amendment rights of college students, Azhar Majeed, director of the Individual Rights Education Program at the Foundation for Individual Rights in Education (FIRE), told The College Fix in an email.
Majeed compared the computing policy's harassment definition to "free speech zones" that limit students' right to speak to certain areas of campus. Such policies let schools punish students for saying things that are "deemed unwanted," he said: "To truly be the grounds for open inquiry and unfettered debate, college campuses must be free of both types of policies."
Free speech zones have been struck down in some federal courts, including those imposed at the University of Cincinnati. Its "prior notice and permit scheme," which stopped Young Americans for Liberty from gathering petition signatures, was ruled unconstitutional in 2012.
It's not the first time Syracuse's definition of harassment in the computing policy has come under fire.
The school investigated and threatened administrative proceedings against law student Len Audaer in 2010 for contributing to a satirical blog about the "goings on in the College of Law," as Audaer later told FIRE. The school closed the harassment investigation with no charges after FIRE called it out in the Huffington Post as one of the worst schools for speech.
The civil liberties group also claimed victory in 2012 for Syracuse reinstating an expelled graduate student who had "complained on Facebook about a racially charged comment made in his presence by a community leader."
Syracuse is currently designated a "red light" school by FIRE because the computing policy "both clearly and substantially restricts freedom of speech." It has four "yellow light" policies and one "green light" policy, according to FIRE.
Syracuse University did not respond to requests for comment from The Fix.
College Fix reporter Christopher White is a University of Missouri graduate student and an editorial assistant for The College Fix.
Like The College Fix on Facebook / Follow us on Twitter
IMAGES: Floyd Brown/Flickr, darkf/Reddit