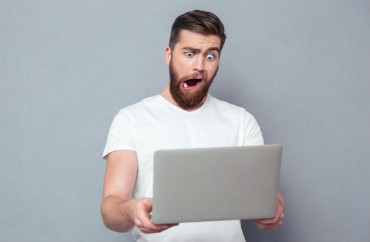 It was intended as a 'roast' of a 'conservative Republican' brother
You may have heard about offensive videos made in a fraternity house at Syracuse University that have been roiling the campus this week.
What you probably haven't heard: what authority Syracuse has to punish students for privately made, privately shared videos that do not threaten anyone.
Chancellor Kent Syverud ominously told the community Wednesday that its Department of Public Safety "has launched a formal investigation to identify individuals involved and to take additional legal and disciplinary action." Legal?
The administration threats recall then-President David Boren of the University of Oklahoma unilaterally and unconstitutionally expelling fraternity members for video that captured them singing racist chants on a bus.
As a private university, however, Syracuse's punishment would depend on violation of its own policies, and the university has been silent here. Syverud only said the behavior captured on video "is deeply harmful and contrary to the values and community standards we expect of our students."
Theta Tau has already been suspended by the Office of Student Rights and Responsibilities, Syverud said, without citing any authority for this suspension. He would only say the fraternity violated "codes of honor, behavior and values."
DPS Chief Bobby Maldonado addresses the crowd saying DPS will conduct a thorough investigation of Theta Tau pic.twitter.com/ybxWyo6y8f

— Kennedy Rose (@KennedyWrites) April 20, 2018
In another community message Thursday, Syverud said a "student judicial investigation" has already interviewed "almost all of the individuals directly involved." He promised to take "concrete actions that are necessary for the good of our community," but again failed to cite any university policy – much less a law – that Theta Tau violated.
The university is not only rushing a "top to bottom review of all our Greek life policies, activities and culture" with plans for revisions by fall, but it's imposing several new training requirements for everyone.
Greek and student organizations will be forced to take "implicit bias training and inclusivity training," new and continuing students will be forced into training "about the culture and expectations of our community," and Residence Life training on diversity and inclusion and implicit bias training will be expanded, Syverud said.
Theta Tau apologized on its home page for the "racist video" that somehow left the confines of its private Facebook group, but said its purpose has been widely misunderstood:
Each semester our new members are given the opportunity to write and act out a skit, in order to roast the active brothers. This event was never intended to be centered around racism or hate. This year, one of these brothers is a conservative Republican, and the new members roasted him by playing the part of a racist conservative character. It was a satirical sketch of an uneducated, racist, homophobic, misogynist, sexist, ableist and intolerant person. The young man playing the part of this character nor the young man being roasted do not hold any of the horrible views espoused as a part of that sketch. We would like to believe that the new members seen in the video laughing at the horrible things being said were not laughing in concurrence with these beliefs, but in fact the opposite—that racism, sexism and homophobia are so wrong that they are laughable. None of the satire was said or done in malice.

That said, many bright lines were obviously crossed. The language used in this sketch is disgraceful, and it made the active brothers very uncomfortable. Our organization would never demand, or even ask our new members to recite any of this. We spoke to the new members about their actual beliefs shortly after their parody and we all agreed that those words should never be spoken—in our house, or anywhere.
The Daily Orange obtained one of the videos.
Journalism school dean ignores punishment of speech with no stated authority
The Daily reported that four entities are now involved in disciplinary and legal investigations: Student Rights and Responsibilities, Fraternity and Sorority Affairs, Department of Public Safety and the Syracuse Police Department.
DPS Chief Bobby Maldonado told a chapel event Wednesday that DPS is "in the process of interviewing students who are believed to be involved in the videos," but city police are deferring to university authorities while "possible" violations of the student code of conduct are investigated, the Daily reported.
The dean of the journalism school, Lorraine Branham, seems to be willfully ignoring the absence of any stated authority for Syracuse to punish Theta Tau, much less to have it criminally prosecuted.
In a letter sent to journalism school students, Branham said:
I applaud the University for the steps it has taken to condemn this behavior and to remind us all of the need to be diligent in our commitment to foster a community where all our students feel welcome and are treated with dignity and respect.

We need to have difficult and honest conversations about the privilege that lets young people think such words and behaviors are okay. We need to look at the role of the larger society, where racism and sexism and homophobia are alive and well, and the role that politics and media play in excusing or encouraging such words. And we need to be forceful in communicating that identity matters, that inclusivity is about allowing all people to reach their fullest potential, and that respecting diversity is about individuals and their freedom to pursue life, liberty, and happiness as they define it.
Lorraine Branham @lbranham, dean of the S.I. Newhouse School of Public Communications, released a statement on the Theta Tau incident pic.twitter.com/d9BnVz0Dir

— Kennedy Rose (@KennedyWrites) April 20, 2018
Predictably, student activists are saying the university's severe and unjustified threats and punishments aren't enough.
The Daily reports that student group Recognize Us is holding a sit-in to demand the expulsion of the brothers and the organization of a "town hall" with Syverud, the Board of Trustees, administrators and deans.
Read the fraternity's statement, Syverud's statements and ongoing Daily coverage.
MORE: Experts agree U. of Oklahoma can't legally expel racist frat boys
IMAGE: Dean Drobot/Shutterstock
Like The College Fix on Facebook / Follow us on Twitter