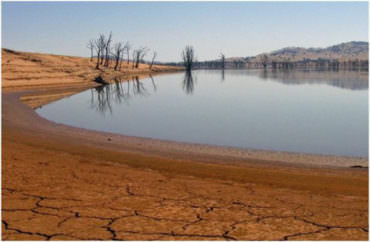 In a discussion session last Wednesday, Syracuse University's International Socialist Organization offered up reasons why capitalism is the culprit behind the planet's environmental woes.
The Daily Orange's Sam Norton begins his piece by citing the typical — and questionable — "97 percent of scientists agree …" statistic regarding man's influence on the climate, and then turns it over to the ISO's Brandon Daniels who, as you might expect, argues that "capitalism's incessant drive for profit fuels a misuse of planetary resources without regard for environmental impact."
Daniels also claimed that natural disasters aren't "truly natural" as preparation for such "mimics the same inequalities found in the rest of capitalist society."
[…] afflicted communities do not have a say in when waste goes in their communities. Minority and poor communities disproportionately have processing plants, refineries, dumps and pipelines in their backyards while the rich live in relative safety.

Daniels spoke on the conditions of Houston, and how the wealthier suburbanites lived on higher ground with better infrastructure than those living in the inner city. In addition, there is a lack of infrastructure designed to help people evacuate. Houston mayor Sylvester Turner claimed an evacuation was not feasible after Harvey hit. …

To move away from continual disaster requires a system that allows for community management of environmental resources. Daniels put forward one solution called eco-socialism: The idea that democratic control of environmental resources assures that pollution is minimized, and resources are distributed fairly and sustainably.

So long as we are living under capitalism, corporations will continue to race to the bottom in a bid to exploit the planet most efficiently. This race is unwinnable. Continuing our race — the human race — requires environment-minded cooperation.
Of course, anyone who watched the 2008 Summer Olympics in Beijing, China witnessed images like this: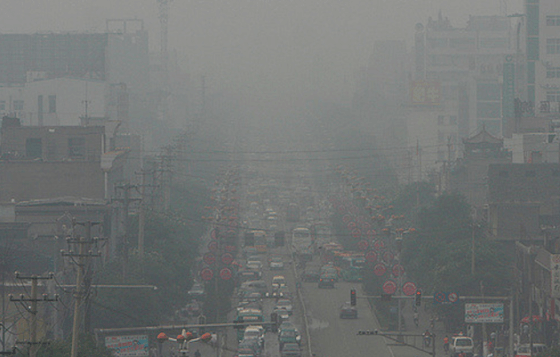 But it's that other socialist "paradise," the Soviet Union, that left its successor Russia with the worst air pollution on the globe, on top of other environmental hazards like Lake Karachay: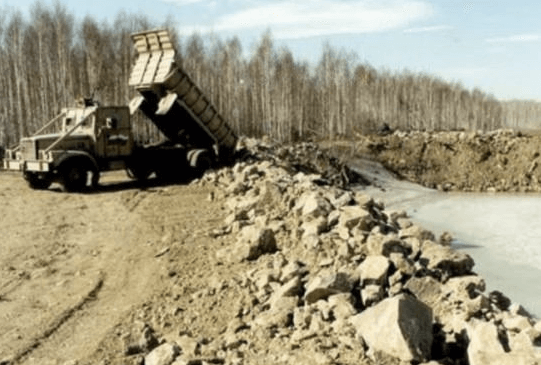 Karachay is "so radioactive that visitors are warned not to walk along its shores for more than an hour, lest they suffer irreversible health damage."
How does the public address environmental concerns in China, Mr. Daniels? To whom did they complain in the USSR?
Read the full Daily Orange article.
MORE: Debunked climate change paper garners over 500K downloads
MORE: What? Scientists split on man's effect on climate?
IMAGES: Tim J. Keegan, Sheila, fabpop online/Flickr
Like The College Fix on Facebook / Follow us on Twitter