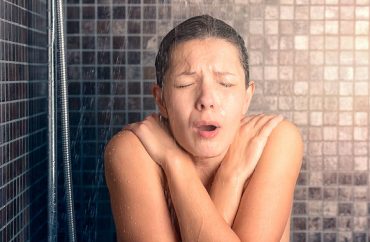 Also, we'll lobby for divestment
"Living sustainably is one of the easiest things you can do. Turn off your lights, unplug your electric devices, take shorter, cold showers."
This is the pitch to Indiana University-Bloomington students from the head of the new "sustainability" department inside the Student Association, the Indiana Daily Student reports.
It's playing catchup with the administration's Office of Sustainability and the Student Sustainability Council, a quasi-governmental coalition at IU-Bloomington.
The Daily Student reports:
The Sustainability Department's first goals will be to assess environmental problems that students encounter daily, such as the number of recycling bins on campus or inefficient light use in buildings.

The IUSA Sustainability Department will seek … to better understand what policy they can realistically implement on campus and what the student body's immediate sustainability needs are.
Parker Angelos, who heads the new department, said students must "be progressive or our lives are going to change for the worse," apparently thinking that students will embrace cold showers as a wholly symbolic and inconsequential environmental gesture. (It's a surprise that cold showers haven't been previously mandated on IU-Bloomington men as a rape-prevention tactic.)
The new department will also work closely with the anti-fossil fuel activists of Reinvest IU, who want the university's investments to go toward "sustainable fuel [undefined] and other environmentally friendly causes." (Here's its two-year-old "Call to Action.")
You can't accuse them of not recycling dated arguments.
Like The College Fix on Facebook / Follow us on Twitter
IMAGE: LarsZ/Shutterstock