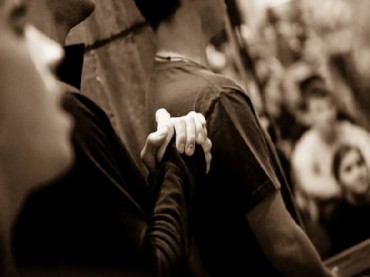 Plans by the California State University system's leaders to reject Christian campus organizations because they won't let non-Christians lead their groups is causing concern among some students who say the policy is unfair, illogical and overbearing.
"How can we effectively teach people?" Ashley Pierce, a Bible study leader in the Chinese Christian Fellowship at California Polytechnic State University, said in an interview with The College Fix. "It's a stupid rule; it has no place in Christian groups."
Pierce said the policy would effectively force her campus group to accept non-Christians in leadership positions that require faith-based elements such as praying and evangelism.
"Their job is to lead prayers, lead Bible studies, in some cases preaching," Pierce said. "If you're an atheist or agnostic, you're going to have struggles, but you won't have Christian struggles. You can't give real-life examples and pour into it as someone living the faith would."
But that's exactly what Christian groups would be forced to do if they want to enjoy campus support in the future. Either that, or give up student government funding and hosting campus events without paying rent.
CSU Chancellor Timothy White is preparing to withdraw official recognition this summer from evangelical groups that "are refusing to pledge not to discriminate on the basis of religion in the selection of their leaders," The New York Times reports.
CSU is the largest university system in the country, with nearly 447,000 students on 23 campuses.
Other universities have made such moves, but nothing as massive as the CSU system. Other campuses, such as Vanderbilt University, Tufts University and Bowdoin College, have approved similar policies.
Losing official recognition can carry a steep price.
At Chico State University, part of the CSU system, the Intervarsity Christian Fellowship campus chapter will no longer be eligible for revenue sharing – $300 to $600 a year of the club's budget, team leader Liz Thrasher Wheatley told the Chico Enterprise-Record.
Wheatley said it can cost up to $500 per week for meeting space on campus as an unrecognized club. But, she added, "We really feel strongly that we need to have a doctrinal basis for our leaders to adhere to."
Atheists 'Won't Have Christian Struggles'
The Christian groups on California Polytechnic State University's campus will also be negatively affected by this policy, Pierce said, adding she is speaking on her behalf own and not the clubs.
Pierce's fellowship includes many members who are not Christians, but the leadership is restricted to Christians because the club requires leaders to live out their faith, she said.
Should the Chinese Christian Fellowship not abide by the CSU policy, which was approved in 2011 but not enforced immediately against religious groups, the club would lose student government funding and hosting events on campus would no longer be free.
Since the fellowship meets off campus, Pierce thinks that refusing to follow the policy wouldn't be a significant blow to the club. But it would hamper the club with on-campus events and be more serious to other Christian clubs that do meet on campus.
"I don't know how they would go about reserving (a room on campus) anymore," Pierce said.
Pierce said she hopes campus Christian groups stand firm against the new policy, or at least petition for an exemption or look for other loopholes.
"A lot of the Christian groups might be timid to speak out on this," Pierce said. "They want to be loving and not viewed as discriminatory, as a lot of Christians are stereotyped as. I hope they stand together on this and say no."
Pierce thinks CSU Chancellor White holds to "this stereotype that we're going to leave gays out, Jews out, Muslims out, but in actuality we want to give everyone the opportunity to be loved and hear the message of Jesus Christ."
Though White "wants everyone to feel included," Pierce said she wants to hear why he "thinks we're such a problem."
'All-comers' policies wreak havoc
The Foundation for Individual Rights in Education says the problem dates back to a 2010 Supreme Court decision, Christian Legal Society v. Martinez, which found that "public universities do not violate the First Amendment by requiring all recognized groups on campus to accept all students as members, regardless of whether or not they agree with (or are even hostile to) the group's beliefs."
Since then, so-called "all-comers" policies have wreaked havoc for religious groups. The friction largely stems from the religious groups' views on homosexuality, and that they will not let students who do not share their religious views hold positions of leadership in the groups.
"So, for fans of diversity of belief on campus, here's how all-comers policies end: Groups who feel it's important to have belief-based requirements for membership—and to be honest about those requirements instead of engaging in de facto discrimination—are to be kicked off campus and denied even the ability to use the university's name to identify their location," explains Robert Shibley of FIRE. "For those who support diversity and pluralism on campus, it's hard to see this as a beneficial development."
College Fix contributor Aaron Bandler is a student at Cal Poly San Luis Obispo. 
Like The College Fix on Facebook / Follow us on Twitter
IMAGE: Marquette University/Flickr