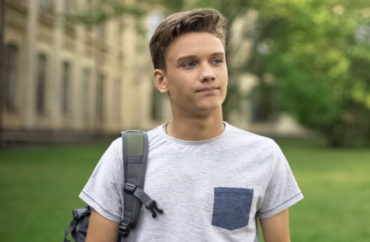 Federal funds will go toward the main goal of the study: understanding when and how children tend to perceive white males as 'default people' 
New York University received a $40,000 federal grant to study why children "favor whiteness and maleness over other identities."
The Department of Health and Human Services awarded the grant to NYU for a study titled "Societal Assumptions Regarding Typical Personhood and Their Effects on Reasoning Development."
The study runs through January 31, 2025. NYU did not respond to a request for comment from The College Fix.
"This project will uncover the developmental processes by which children acquire the belief that white males represent the default person—a pattern rooted in the ideologies of androcentrism (centering the experiences of men) and ethnocentrism (centering the experience of white people) prevalent in the United States," stated the program description on USAspending.gov.
As background for conducting the research, the study cited the overrepresentation of white men "across a host of domains within the U.S, from media, to politics, to clinical research."
"Such overrepresentation poses severe costs to the rest of society—women of all races, men of color, and gender-nonconforming individuals—particularly within the domain of health, where clinical trials have historically prioritized the experiences, perspectives, and health outcomes of white men," read the description.
Federal funds will go toward the main goal of the study: understanding when and how children tend to perceive white males as "default people."
More specifically, researchers want to know the "developmental trajectory by which children's default representations of people begin to favor whiteness and maleness over other identities." The study also aims to discover the prevention of children acquiring such beliefs.
The program details explained that children internalize outside information from various sources, including parents and the media. That knowledge then translates into understanding the broader social environment.
"Thus, the beliefs children acquire tend to reflect the dominant ideologies embedded in their specific cultural contexts: within the United States, androcentrism and ethnocentrism represent two such ideologies," stated the description, adding that the proposed study will uncover how children apply these ideas to people at large.
Children believe that "white males—more so than black males, white females, or black females—best exemplify a person," according to the description.
The three-year study is being conducted in a remote and unmoderated setting, giving researchers access to input from across the country.
Judicial Watch reported that the study is "part of a broader HHS Equity Action Plan designed to transform how the agency does business in order 'to concretely advance equity.'"
MORE: Feds spend $2.1M in taxpayer dollars to 'root' out oppression in plant sciences
IMAGE: Motortion Films / Shutterstock
Like The College Fix on Facebook / Follow us on Twitter