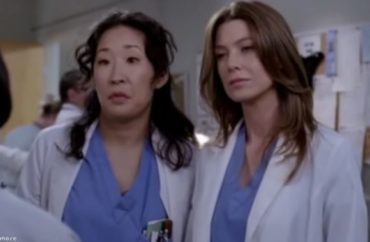 'Edutainment with medical television shows may be a promising avenue for anti-racist curricular content for residents,' paper states
Some medical students could be taught about "anti-racism" with clips from medical TV shows such as "Grey's Anatomy" and "Scrubs," according to an academic paper.
"Utilizing Television Clips for Graduate Medical Education: An Acceptability Study," explored the possibility of using "edutainment" as part of a "anti-racist curricula for residents."
The study, led by University of Pittsburgh public health Professor Beth Hoffman, showed TV clips to twelve "underrepresented in medicine (URM) medical faculty."
"Edutainment with medical television shows may be a promising avenue for anti-racist curricular content for residents," the July 7 paper in Cureus concluded. "The educational methods described here are being incorporated into a multi-pronged, hospital system wide graduate medical education anti-racist curriculum."
Participants were given a gift card to "reduc[e] the toll of the minority tax," which refers to asking racial minorities for help.
" The four topics represented in each pair of clips were (1) health disparities and stigmatizing language, (2) physician becoming jaded about the role of the healthcare system in addressing racism, (3) bias in clinical care, and (4) tokenism and the minority tax," according to the paper.
For example, to explain "tokenism," faculty watched a clip from "Scrubs" where "Dr. Kelso uses images of Turk to push Sacred Heart as being an 'inclusive' hospital. Turk pushes back and discusses feeling like the token Black doctor.
A clip of "Grey's Anatomy," where doctors miss a diagnosis of a disease that is more prevalent among Asian-Americans can be used to discuss "[d]isease disparities; bias in clinical care; discussions with colleagues," the paper reported.
There could be some problems with trying to train medical professionals with clips from TV shows, the researchers wrote.
"Despite the numerous possible advantages to an edutainment approach in anti-racism curricula, educators undertaking this work must also employ a framework of cultural competence to navigate potentially challenging and emotionally charged discussions that may follow edutainment clips that begin such discussions," they wrote, implying that some people would get upset or get triggered by the discussions and portrayal of racism. That is why it is important to have experts on hand to help.
"With diverse groups of participants, educators facilitating discussion need to understand various perspectives, defuse conflict, and have a trauma-informed approach to racist and microaggressive comments," the researchers wrote.
"Our findings suggest edutainment may be a promising avenue for GME anti-racist curricular content, and specifically that edutainment may offer a way to promote psychological safety when discussing this potentially sensitive content area," the authors concluded.
MORE: Yale professor says to catch racist docs with body cams
IMAGE: Grey's Anatomy
Like The College Fix on Facebook / Follow us on Twitter