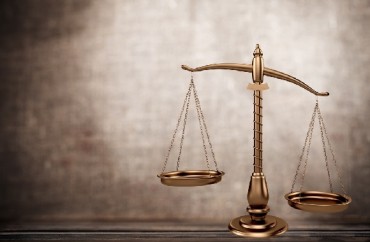 A teacher at Central Bucks High School East in Pennsylvania cannot sue on free speech grounds after being fired for "profanely blogging" about her classes and students.
The Third Circuit Court of Appeals ruled that the disruption Natalie Munroe caused at her school and district "outweighed" any claim she had to First Amendment protections.
"When a teacher's derogatory comments about his or her students cause numerous parents to tell the school district that they 'don't want her as my child's teacher,' it is appropriate to conclude that his or her speech impedes the performance of the speaker's duties as a teacher," Judge Robert Cowen noted.
The Philadelphia Inquirer reports:
The 2-1 decision affirms a judgment made last year by District Judge Cynthia Rufe.

Munroe, who taught English at Central Bucks High School East, could not be reached for comment Friday.

But her attorney, Steve Rovner, said Friday that they plan to appeal the decision by asking the entire Third Circuit bench to review the case.

"It's an important constitutional issue," he said. "And we believe in Ms. Munroe's rights."

Munroe drew national attention in 2011 when it was discovered that she had written a blog describing her students as "ratlike," "lazy," and "the devil's spawn," to name a few examples.

Munroe blogged under the name "Natalie M." and had intended that the website remain anonymous. But a student discovered it and shared it on social media.

She was initially suspended by the district, and in 2012 she was fired.

She then sued the district for violating her right to free speech, arguing that because she wrote the blog as a private citizen, the district should not be able to fire her for it.
The University of California's Eugene Volokh, a law professor, says "that argument has been made in similar cases for many years."
"The difficult question," he says, "is in determining – and proving – when an employee's disruptions have gone too far."
Like The College Fix on Facebook / Follow us on Twitter
IMAGE: Shutterstock