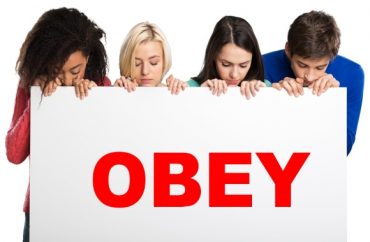 In a scene that could have been yanked from Mao's China or Stalin's USSR, a high school teacher in Scotland was caught on camera appealing to state "authority" during an argument with a student who insists there are only two genders.
"You aren't being inclusive," the teacher (who has a rather heavy Scottish accent) begins when the student (who appears to have an American accent) inquires why he was booted out of class.
The teacher state his opinion is the permissible one, and tells the student he is the one "choosing to make an issue" of the situation … and that he had the "opportunity to keep quiet."
"Please keep that opinion [that there are only two genders] to your own … house," the teacher says.
When the student points out that it's OK for the teacher to voice his opinion about gender in class, the instructor responds in delightfully Orwellian fashion that he is "not putting [his] opinion out," he is merely stating what is "national school authority policy."
Perhaps the most hilarious part is when the student retorts that the belief there are genders beyond two "isn't scientific whatsoever," the teacher concedes the point: "Not every policy is scientific."
"Take this somewhere else, buddy," the fed up teacher finally tells the student. "The authority's point of view is very clear … that we make no discrimination on the grounds of–"
"I'm not making any discrimination," the student interrupts. "I'm simply saying there are two genders. Male and female."
The teacher yet again refers to "the authority" by noting the student continues to push a point which is "contrary to policy." Clearly flustered, he then lowers his voice and tells the student he is "making bad choices."
Rod Dreher at The American Conservative says "I find it fascinating that the commissar in this episode secretly filmed above is not some pierced and tattooed woke Millennial, but a middle-aged guy who looks like Matt Foley, the motivational speaker."
MORE: NC State dean: One of my best friends as a student was Mao
MORE: Princeton students forced to abandon individuality, freshman says
IMAGE: Shutterstock.com
Like The College Fix on Facebook / Follow us on Twitter