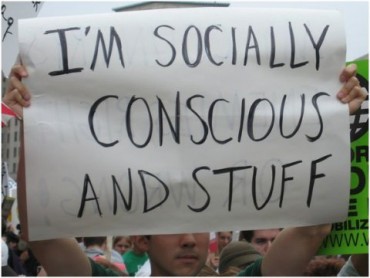 Early this past week, teacher Michael Frassetto led a walk-out-of-class protest at the Allentown (Pennsylvania) School District because of the district's alleged disdain for minority students.
"They don't teach us anything," Allen High student Elexus Wilson said. "They just give us papers and expect us to work without teaching us anything." She added there is a "lack of textbooks" at her school.
Trexler Middle School student Keishlanis Echeverria added, "I'm walking because I think they should keep going with everything the kids like. They need to know how much we care about physical education. If they take that away from us, what is left?"
Frassetto, who "twice applied for jobs in Allentown," currently teaches at the Medical Academy Charter School. He did not have his contract renewed for this year at the Roberto Clemente Charter School.
He and his protesters called for "a summer employment program and a representative on the school board who is chosen by the students." They also want Superintendent Russ Mayo's resignation.
But a good portion of the student "activists" were more excited about missing class — and eventually heading home and/or getting some grub:
… many of the students, who included area charter school students, were unsure why they were there. One joked it was to get out of class. Another said it was over school uniforms. "I don't know," one admitted.

Many lost interest and left the protest, while some called for rides as they made their way to the city's statue of the Rev. Martin Luther King Jr. and Coretta Scott King for what was to be a day of protest that included lessons.

As Frassetto and a small group spelled out their demands at the protest, many of the teenagers ate Chinese food, chatted with friends or walked away to do their own thing.

As the march started, some students began chanting "They don't care," but others giggled and took selfies to post on social media. Those carrying signs stopped waving them as they walked onto the narrow sidewalks of busy Hanover Avenue to make the 3-mile journey. Some students left, although it's unclear where they went.

"I'm about to get picked up," one student said on Hanover Avenue. "I'm tired."

"I have a bus pass," a teenage girl said. "I can just meet you guys there."

As a large crowd arrived at the statue around 10:30 a.m., Frassetto tried to pump up the students: "We young. We strong. We walk the whole night long. "

Some teenagers chanted back with him, while others yelled, "We want food."
Frassetto pointed out that only seven percent of Allentown graduates go on to earn a bachelor's degree. He also noted the district has the highest dropout rate in its county.
"They obviously don't care about you," he said.
However, many in the Lehigh Valley Live's comment section take issue with that statement:
"I can say 100% without a doubt that the teachers in ASD from my experience care almost TOO much."

"I know a few teachers from ASD… They all say the same things.  The kids who put in the effort and want to succeed are hindered by the kids who obviously don't want to be there."

"I recently graduated from ASD and may I just say the faculty and staff DO care. This 'walk out' nonsense is getting too far. How does taking a student OUT of school BETTER their education?"

"I student taught and subbed for 2 years at Dieruff.  I never saw more caring teachers. This isn't a matter of lazy teachers.  It's a problem of poverty, absentee parents, kids who are working two jobs and can't concentrate in school …"
Read more at Lehigh Valley Live and the The Morning Call.
Like The College Fix on Facebook / Follow us on Twitter
IMAGE: Sam Felder/Flickr