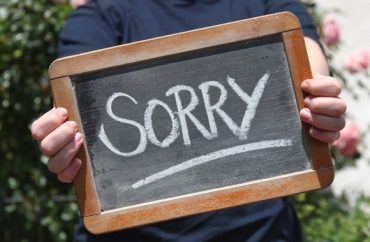 The official magazine of the Ontario College of Teachers formally apologized to its readers for publishing a letter in which a teacher asked about LGBT lessons and students' (and teachers') personal beliefs.
According to Everyday for Life Canada, math teacher Nancy George wrote the following in the December issue of Professionally Speaking:
We know that our boards place much importance on inclusion. But we need to dig deeper and realize that this might not always be in line with teachers' and students' religious convictions. How do we show inclusion and freedom to these teachers and students? Are they given enough freedom for their beliefs?
George asked if lessons such as creating pro-LGBTQ posters "take into consideration the kids and teachers whose religious beliefs do not support these lessons."
George also wondered if teachers are allowed to skip such lessons, and if parents are informed about them. (Her full letter is available at the link.)
It seems her questions were just too much for many of the magazine's subscribers. In Professionally Speaking's March edition, Editor-in-Chief Godwin Ifedi apologized to readers for publishing the letter, saying "we deeply regret the pain [it] caused."
Ifedi actually starts off quite rational and logical in his explanation, but quickly disintegrates into political correctness:
The published letter was a member's personal reflection and not the position of the Editorial Board or the College. It questioned what to do when one's personal beliefs are in conflict with one's professional and legal obligations. After significant deliberation, our Editorial Board chose to publish the letter because the Letters to the Editor section is a forum for members to express their views in response to material that has appeared in the magazine.

The College received dozens of letters and more than a thousands social media posts in response to the letter. We are listening. While the Editorial Board's content review policy is robust and sound, there is always room for reflection, improvement and growth. With that, the board will implement an additional step going forward when reviewing potentially sensitive material. In addition to seeking consensus when considering whether or not to publish such material, it will seek opinion beyond the Editorial Board, as necessary.
It seems the Ontario College of Teachers, which "licenses, governs, and regulates" teachers in the Canadian province, is only tolerant to a point.
MORE: LGBTQ activists demand restrictions on new religious freedom clinic
MORE: Where do campus LGBT orgs get their training material? They won't say
IMAGE: Bjoern Wylezich / Shutterstock.com
Like The College Fix on Facebook / Follow us on Twitter