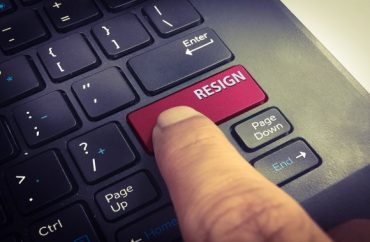 Enabling gender confusion leads to student suicides
Does it violate the First Amendment to force a teacher to endorse a "dangerous lifestyle" for his students – one that he believes will lead them to suicide?
John Kluge thinks so. The former orchestra teacher is calling out Brownsburg High School in Indiana for threatening him into resigning – and then ignoring his rescinded resignation – because he objected to calling transgender students by their preferred names.
The Indianapolis Star reports that the Indiana Family Institute started a letter-writing campaign to the Brownsburg school board to demand that it reinstate Kluge to his job of four years. Kluge is also appealing to the board at its June 11 meeting.
The socially conservative group posted a "Transgender Questions" document from the school district that orders teachers to "report signs of gender confusion by students to a guidance conselor [sic] or an administrator, but not to the student's parent."
It also orders teachers to use the students' preferred names and pronouns: "These policies even allow for mixing locker rooms and changing rooms, without parent input and without even informing parents of these policies."
Kluge was "troubled by the research showing that individuals who adopt a gender different than their biological sex and who transition, through hormone therapy and surgery, are 20 times more likely to commit suicide," the letter says: "As an authority figure within the school and the community of Brownsburg, Mr. Kluge could not, in good conscience, encourage his students down a path that could lead to tragic consequences."
It portrays the school district as unwilling to accept a compromise with Kluge – that he refer to students by their last names – instead ordering him to use preferred first names next school year "or he would be fired at the beginning of the summer":
What's more, John Kluge, the faculty sponsor of "Teens for Christ"–a club where students are allowed to discuss these and other topics from a biblical perspective–is being forced out of his job while faculty in support of these new ideologies have been given opportunities to teach gender-identity-ideology at faculty meetings.
Teacher Says He Was Forced To Quit Over School's Transgender Student Policy: John Kluge says addressing trans students by their preferred names is a "dangerous" violation of his religious beliefs. https://t.co/X96pRHVDwc pic.twitter.com/dPbF1EHuSk

— Doyle Industries (@DoyleGlobal) June 6, 2018
Kluge claims the school put a gun to his head by threatening to fire him "with three weeks remaining in the school year," the Star reports:
Instead, Kluge handed in a letter of resignation with instructions to not submit the letter until May 29, after the school year ended. On May 25, the last student day at Brownsburg Schools, Kluge said he asked to withdraw the letter.

Instead, Kluge said, he was locked out of the district's email system later that day. Other teachers then told him the district sent out a job posting for a high school orchestra teacher. He had been with the district for four years.

"They're acting as if I have (resigned), even though I'm pleading, 'no,'" he said. "I'm not dead yet. I still want to work here."
Kluge's forced exit is the last straw for some parents who were already upset with the school district for letting students use the restroom corresponding with their gender identity:
Connie Duvall withdrew her daughter from Brownsburg High School after the ninth-grader saw a student who was born female but identifies as male use the men's restroom. Duvall said she spoke to administrators about her concerns that male students could take advantage of the policy to use the women's restroom but felt she was not taken seriously.

"We totally did not feel our daughter was safe," Duvall said.

Her daughter now attends a private school.
The Star points out that "Transgender Questions" only requires teachers to use preferred names and pronouns after students get "written consent from a parent and doctor," at which point their names are changed in the district's online system. Kluge has also been calling all students by their last names this school year. This information is left off the Indiana Family Institute's form letter.
Read the Star article and form letter.
MORE: Trump guidance says refusal to use preferred pronouns is 'harassment'
IMAGE: Shutterstock
Like The College Fix on Facebook / Follow us on Twitter