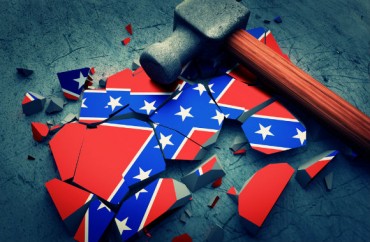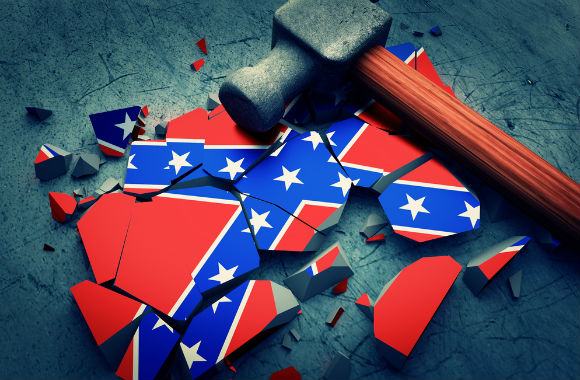 A high schooler's Confederacy-themed art project has caused quite a stir at a Virginia high school.
According to Delmarva Now.com, Nandua High School ninth grader William Norman claims his art teacher OK'd his project idea — "a ceramic sculpture of a hand with 'Robert E. Lee, history not hate'" written on it — but just one day before it was due she, and then the school principal, informed him that he'd have to redo it.
Norman says the teacher told him the sculpture, which was supposed to be put on display, "promoted racism."
"I was going to do what I planned. They can't approve it and then say you gotta change it after I worked so long on it. It's not fair to me, or anybody," he said.
Nandua High School freshman William Norman claimed his teacher and principal asked him to redo a project the day before it was due. The problem? He painted a Confederate flag on it. https://t.co/rsBf8uZpaF

— Delmarva Now (@MyDelmarvaNow) May 17, 2018
Once Nandua principal George Parker got involved, Norman says he was given a choice: Redo the project or get an "F" on the assignment.
Norman, his father, David Norman, and his mother, who lives in Florida, said they all stood by the project because it promoted their heritage and deep roots in the south.

"Robert E Lee was a third cousin," said David Norman.

"We were on the second ship from England that came to America, so my bloodline goes way back when America first started," William Norman explained to 13News Now.

After William Norman refused to repaint the project, his mother in Florida called and got involved. His dad, who he lives with on the Eastern Shore, also joined the discussion.

Eventually, the school agreed with William Norman, allowing his project to be displayed after multiple meetings.

"Everybody should be able to practice or display their heritage in a way they'd like," said Norman.

Norman's family said this shouldn't have been about race, and it isn't. Their pride in the Confederate flag is about heritage.

"I'm not a racist, the furthest thing from it. My son's not a racist," said David Norman.

"People that may be racist might fly it, but to me, it has nothing to do with racism. It's my heritage, my blood, where I came from," William Norman explained.
The report notes Accomack County School Superintendent Warren C. Holland refused to comment on the situation, saying it "involved a student matter."
In 2016, the district temporarily banned the books "To Kill a Mockingbird" and "The Adventures of Huckleberry Finn" after a parent complained about their use. The school board voted to reinstate the novels shortly thereafter.
MORE: Confederate flag carving sends U. Maryland students to counseling
MORE: Colleges sanitize Civil War-era symbols from campus
IMAGE: Blade Tucker/Shutterstock.com
Like The College Fix on Facebook / Follow us on Twitter