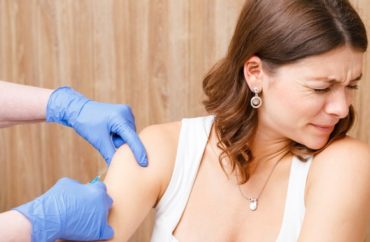 White House tries to walk it back
The director of the Centers for Disease Control and Prevention said that teacher vaccination is not a "prerequisite" for the reopening of schools. Rochelle Walensky made the comments on Wednesday during a COVID-19 briefing.
Walensky said that states have flexibility to implement how they prioritize vaccine distribution.
"But I also want to be clear that there is increasing data to suggest that schools can safely reopen and that that safe reopening does not suggest that teachers need to be vaccinated in order to reopen safely," the CDC director said.
"So while we are implementing the criteria of the Advisory Committee and of the state and local guidances to get vaccination across these eligible communities, I would also say that safe reopening of schools is not – that vaccination of teachers is not a prerequisite for safe reopening of schools," Walensky said.
Walensky's statement came in response to a question from a reporter about requiring the vaccine as a condition of entering federal properties, schools or for traveling.
"Are there any conditions under which you would recommend requiring a vaccine to access certain places like federal properties, schools, or to travel, like if we fail to reach herd immunity after a certain point, or if more variants continue to spread," Brenda Goodman, a reporter for WebMD, asked on Wednesday.
MORE: Teachers refuse to return to classroom after jumping line to get vaccinated
However, the leader of President Biden's coronavirus response team immediately pivoted after Walensky finished to use the opportunity to push for Biden's stimulus plan.
"You know, President Biden has been very clear that he wants schools to reopen and actually to stay open," Jeffrey Zients, COVID response coordinator, said immediately after Walensky's comments. "And that means that every school has the equipment and the resources to open safely – not just private schools or schools in wealthy areas, but all schools. And that's why we need the American Rescue Plan passed now."
White House Press Secretary Jen Psaki said yesterday that Walensky's comments were in her "personal capacity" even thought she was speaking at a press conference hosted by the coronavirus response team.
"The director of the CDC has also said they haven't issued their final guidance," Psaki said. "The president, let me be crystal clear," wants schools to open and stay open, the press secretary said.
"Dr. Walensky spoke to this in her personal capacity, obviously she's the head of the CDC," but the White House is waiting for the "final guidance" to come out before making a decision. Psaki would not commit to Biden supporting a return to schools without widespread vaccination, if that's what the CDC's guidance says.
Watch the Thursday press briefing.
MORE: Cornell vaccine mandate only applies to white students
IMAGE: Dmitry Naumov/Shutterstock
Like The College Fix on Facebook / Follow us on Twitter