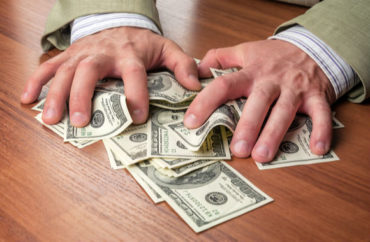 Teachers are wasting no time taking advantage of the US Supreme Court's ruling that unions can't forcibly collect dues from those who aren't union members.
Seven educators in California recently filed a class-action suit seeking repayment of monies their union had collected over the years. The high court's 5-4 decision in Janus v. American Federation of State, County, and Municipal Employees Council 31 may allow just that.
According to Janus, "teachers' unions and other public-employee labor organizations may not collect fees for collective bargaining from workers who decline to join the union." In addition, "workers must affirmatively opt into the union before fees can be taken out of their paychecks."
Education Week reports that two of the class-action petitioners were plaintiffs in a similar case that went all the way to the Supreme Court. At the time, however, Justice Antonin Scalia had recently passed away resulting in a 4-4 decision … meaning the lower court's ruling that collection of such fees is not unconstitutional was upheld.
"This lawsuit will enable teachers like me to recover the agency fees that we were wrongly forced to pay against our will," said Scott Wilford, the plaintiff in the new lawsuit, which was filed in the Central District of California's federal court, in a statement. …

The amount that teachers have been charged in agency fees varies, so it's not clear how much the plaintiffs will be demanding from their unions.

About half of the country—22 states—have until now allowed unions to charge agency fees to nonmembers.

The American Federation of Teachers most recently had 94,000 agency-fee payers, while the National Education Association had about 100,000. …

Because the court ruled that agency fees were a violation of public employees' First Amendment rights, this money was "improperly collected" from teachers from the beginning, said [education consultant Matt] Frendewey, who is familiar with the plaintiffs and the filings.

"This is about righting that wrong," he said, and "making those teachers whole by recouping those fees."
Folks on both sides of the Janus decision agree there will be more lawsuits to come.
In her Janus dissent, Justice Elena Kagan said the majority ruling "would lead to an increase in 'free riders,' or workers who benefit from the union's collective bargaining without paying."
MORE: Union pres.: DeVos* 'in her heart doesn't care about children'
MORE: Charter schools under legal attack by teachers union
IMAGE: Vova Shevchuk/Shutterstock.com
Like The College Fix on Facebook / Follow us on Twitter