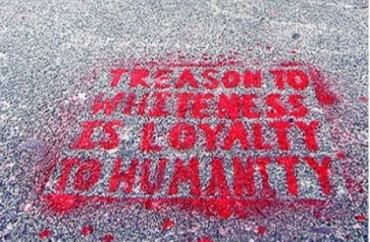 Whenever you wonder why teachers like these may act the way they do, look no further than the 17th White Privilege Conference taking place in Philadelphia this weekend.
Heather Hackman, a former professor of multicultural education at St. Cloud University (Minnesota), runs the Hackman Consulting Group, which assists with addressing not just diversity in organizations, but deep diversity.
"Deep diversity," according to the Hackman's "consulting approach" page, utilizes "historical frameworks and social identity theory to explore the depth and breadth of diversity in [an] organization without tokenizing, trivializing, or further marginalizing any members of [the] organization."
Prices for the consulting group's services are not listed on its website.
This past Friday at the White Privilege Conference, Hackman offered up the mouthful-of-a-workshop "No Freedom Unless We Call Out the Wizard Behind The Curtain: Critically Addressing the Corrosive Effects of Whiteness in Teacher Education and Professional Development."
According to The Daily Caller (which has been in attendance at the WPC), Hackman "argued teachers shouldn't even bother teaching if they aren't committed to promoting social justice in school."
Sounding a lot like The Pacific Educational Group which has been "training" educators in many districts across the US for years, Hackman contends "The racial narrative of White tends to be like this: Rugged individual, honest, hard-working, disciplined, rigorous, successful."
"[S]pecific cultural traits chosen and emphasized to favor whites to the detriment of non-white groups," she says are:
"Individual assessments, competition, outcome over process (I care more about your grades than how you're doing), 'discipline' where we care more about your attendance and making sure you're not tardy than we care about your relationships  … proper English must be spoken (which is just assimilation into standard U.S. dialect), hierarchical power structure, and heavy goal orientation."
While the traits listed may simply be regarded as positive traits for success in the modern world, Hackman described them as specific cultural traits chosen and emphasized to favor whites to the detriment of non-white groups, who are forced to assimilate white traits such as good discipline and goal orientation or else be left behind.

Hackman's natural solution, then, is to train teachers to move away from all these aspects of white privilege in education. She routinely touted the benefits of collective assessments (measuring student learning at the class level instead of determining whether each student knows the material), as well as eliminating all school grades entirely.

Hackman said when she was a professor, she freely employed these methods with her own students. She once let a student complete an essay assignment as a graphic novel, and allowed students to write in non-standard English or even foreign languages she herself couldn't read.

"If I don't know [your language,] frankly, that's my issue," she said. "All I need to know is that your thinking about it, I don't really care how you do it."
According to The DC, Hackman then upped the hyperbole quotient by adding that the current US education system is "literally killing off non-white Americans."
Teachers who don't agree with her approach "don't have any business in teacher education," she said. "Your time has come."
As Instapundit's Glenn Reynolds says, "If I were determined to keep minorities down forever, I couldn't do better than pushing this agenda."
RELATED: School replaces MLK Day holiday with seminars on racial identity, privilege, Islamophobia
RELATED: Lessons about 'white privilege' … in physics class
Like The College Fix on Facebook / Follow us on Twitter
IMAGE: Josh Parrish/Flickr