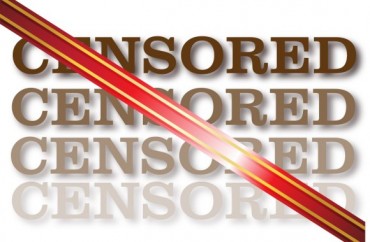 The racial academic left is losing its collective mind over a fictional story which features a victorious South during the Civil War.
As reported by The College Fix this past weekend, HBO's Confederate (which hasn't even begun filming, by the way) is helmed by Game of Thrones' Dan Weiss and David Benioff, but its executive producers are African-American.
That latter fact means squat to the perpetually aggrieved set, however. For example, Morehouse College's David Dennis Jr. called the show "another example of how deeply white identity is tied to black suffering," and said white people "simply can't imagine us without shackles."
April Reign, creator of the #OscarsSoWhite hashtag, started up the new #NoConfederate tag and said "We would like HBO to cancel #Confederate and instead uplift more marginalized voices with a different series […] the premise of the show itself is without merit." 
She also posted this ridiculous tweet:
One wonders what role Dylann Roof might play in @hbo's #Confederate. You remember him, right? Maybe he'd be a slave hunter. #NoConfederate pic.twitter.com/2AkUrMda10

— April (@ReignOfApril) July 31, 2017
According Philly.com, Temple University's chair of the Department of Africology and African American studies, Molefi Asante, says the show should be outright halted in its tracks:
"This is an abuse of artistic license. Some things should be censored."
"It's not morally correct, it's not ethically correct, and it's not historically correct," the professor continued, alleging the show is "an attempt to negate the historical reality" and "an attempt to appeal to the masses of people who voted for [Donald] Trump."
And Asante isn't the only Temple professor upset:
Nyasha Junior, an assistant professor in Temple's department of religion who often tweets about social-justice issues, sent out her own #noconfederate tweet before sitting down to watch Game of Thrones.

"It's disappointing that HBO would spend this  kind of time and energy on a show created by two white men to indulge in this fantasy of modern-day enslavement," Junior said.

"I  think what we're seeing in a number of different ways is a retrenchment," she said. "This is a backlash to the Obama presidency."

The campaign is not a boycott of HBO, Junior said, but "a way for a group of people to come together and to tell a global media empire that 'I'd like to see something else that's more creative and interesting that involves people of color.'"
But those black executive producers, Nichelle and Malcolm Spellman, have said the goal of the series "is to show how today's problems with racial issues — over-policing of black people, disenfranchisement through voter I.D. laws, lack of representation at the highest level of power — is rooted in the nation's legacy of slavery."
Perhaps, just perhaps, Confederate is not the best way to go about communicating that. I don't know. But neither do Reign, Junior, Asante, Dennis … and everyone else.
Once again, it seems we need 'ol Jim Kirk to remind us of an apparently forgotten fact: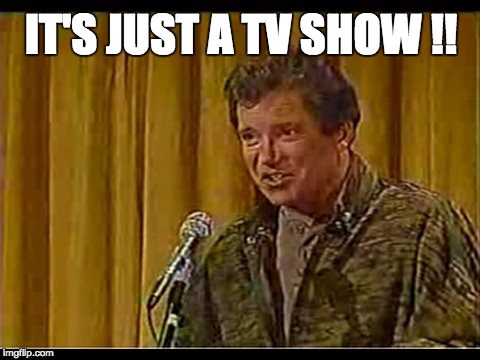 Read the full Philly.com article.
MORE: SJWs attack scifi: HBO's alternate history tale 'Confederate' is 'clueless white privilege'
MORE: Everything progressivism touches, it ruins. Now it's the geeks' turn
Like The College Fix on Facebook / Follow us on Twitter
IMAGE: Shutterstock