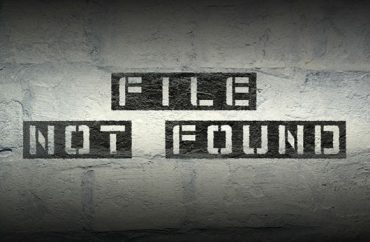 Selectively citing a religious-liberty case
When a government actor blocks or edits communications from the public on its social media channels, does it violate the First Amendment?
People for the Ethical Treatment of Animals and the Electronic Frontier Foundation think so, and they're suing Texas A&M University for setting up a "blacklist" on its Facebook page in response to PETA's activism.
According to the Foundation for Individual Rights in Education, PETA noticed that its comments on the university's Facebook page "would quickly disappear." The animal-rights group was criticizing Texas A&M's experiments on dogs.
A public-records request for the university's Facebook and Twitter settings, entered into the record earlier this month, revealed that it was blocking words including "abuse," "abusers," "lab" and "peta." (Other blocked terms include variations on its rival University of Texas-Austin's "hookem" motto.)
Texas A&M is making a losing argument that its blacklist doesn't violate the First Amendment, regardless of a ruling against President Trump earlier this year that his personal Twitter account is a "public forum" from which critics can't be blocked, according to FIRE's Adam Steinbaugh.
The university is selectively quoting from a Supreme Court religious-liberty case known as Widmar that not only affirms the mission of universities is "education," but also says they can't engage in viewpoint discrimination, whether it's against a religious belief (as in Widmar) or a political belief (PETA's case), according to Steinbaugh:
Moreover, it's difficult to see what a university's educational mission has to do with its Facebook page. If a university is fulfilling its educational mission through its Facebook page, students should ask for a refund.
It's also a stretch for the university to claim that the critical PETA posts "disrupted" the intended use of Texas A&M's Facebook page – nothing is stopping the university from posting or the public from reading – and that critics can still criticize the administration with non-blocked words:
This assumes, however, that posters know what's on the secret list of banned words, and that the university wouldn't simply add those words to the blacklist once its critics found out they weren't prohibited yet. More importantly, banning words used to criticize particular research is de facto viewpoint discrimination: the university isn't blocking words that praise the program.
🗣 Shut the dog lab down!

PETA supporters were arrested after crashing @TAMU's Board of Regents to demand they end cruel canine muscular dystrophy experiments on dogs. #StopTAMUDogTests

Do your part and speak up for dogs at Texas A&M: https://t.co/iytQg7wcFX pic.twitter.com/yXqm1HwPSG

— PETA 🐳🐬 (@peta) August 17, 2018
IMAGE: Yury Zap/Shutterstock
Like The College Fix on Facebook / Follow us on Twitter