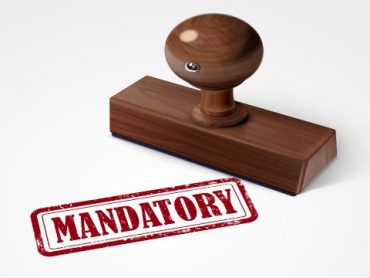 Thinking that forcing students attend classes on "racism awareness" will somehow thwart the occasional thick-browed cretin from uttering some nasty epithet, or from undertaking some stupid act, the Texas A&M organization TAMU Anti-Racism wants funding from the school for just that.
As is the case at other campuses throughout the fruited plain, TAMU A-R is demanding the classes due to what "they perceive as racist acts and attitudes on campus."
"As Aggies of color, we pay too much tuition to put up with racism on our campus," said Emilio Bernal, a sociology senior and member of TAMU Anti-Racism. "Racial justice is just as important as mathematics, English and science, and needs to be treated as such."
"Just as important" … ??
Bernal did not feel "confident" that A&M would agree to the course as school president Michael Young was non-committal:
"[Bernal] said the organization feels as though Young is willing to do enough to appear to care, but will be unwilling to go through with the change," according to The Batt.
"They don't want to rock the boat," Bernal said. "I wish they were as good at creating real and lasting change on our campus as they are at sending out emails superficially apologizing for our school's racism and sexism, emails pretending that we're all one big happy Aggie family, emails lying and attempting to pacify Aggies of color."

In addition to meeting with Young, members of TAMU Anti-Racism also have been in recent contact with members of faculty who have expressed interest in teaching the course.

"We have the resources — qualified teachers who are willing to lead the course," Bernal said.

MORE: Study finds mandatory diversity training backfires

The teachers Bernal refers to are communication professors Srivi Ramasubramanian, Leroy Dorsey said and Mays Business School research fellow Leonard Bierman.  Members of TAMU Anti-Racism have been working alongside these professors to discuss logistics of the proposed course.

"Such classes will serve to make students more well-rounded and aware of real world issues," Ramasubramanian said. "They fit in with the intended goals of ICD [International and Cultural Diversity] courses."

Apart from teaching students about being tolerant, Bernal and other TAMU Anti-Racism members hope the class will achieve other goals in conjunction with the approval of the class.

"We have three main pillars we want to see accomplished," Bernal said. "We want this mandatory class, more minority students and faculty on campus, and for there to be penalties for racist behavior on campus."
Perhaps Emilio hasn't seen the data which shows that coerced social justice education is counter-productive. Key takeaway: "Social scientists have long known that if you try to control people's thoughts and behavior, they rebel."
And certainly more so when that control comes from one perspective.
Not to mention, "racial justice" educators can't even keep their own narrative consistent, nor follow the proper (politically correct) hierarchy.
For instance, consider this recent complaint from a University of Delaware student: "They [white students] assumed then and there that hip-hop music is exclusively for blacks, made by blacks, and because of that, other groups of people singing hip-hop music is suddenly offensive to black people."
But how often have people been told the exact opposite — that such is so-called "cultural appropriation"?
Should people go by the UD student's sentiment … or that of this North Carolina State student who wrote that "We no longer live in a civilization where this should be considered even remotely acceptable"?
Lastly, since Texas A&M is a public university, "racist behavior" cannot be so readily penalized despite what Mr. Bernal and TAMU A-R might desire. This doesn't mean, of course, that some universities aren't trying.
MORE: Campus cheer team must take 'sensitivity training' for cowboys & Indians photo
MORE: Student punished with mandatory diversity training for 'All Lives Matter' tweet
Like The College Fix on Facebook / Follow us on Twitter
IMAGE: Shutterstock
Like The College Fix on Facebook / Follow us on Twitter