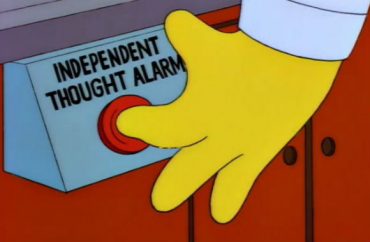 Adviser policy functionally discriminates against 'minority viewpoints'
A conservative student group at a Texas junior college is going after policies that allow university officials to arbitrarily revoke the registration of groups if they upset those officials.
The Young Conservatives of Texas chapter at Lone State College-CyFair sued the public school in federal court, alleging that its own adviser retaliated against the group because it exercised its First Amendment rights.
YCT sponsored a debate between pro-life and pro-choice speakers titled "Is it Moral to Have an
Abortion?" and obtained permission from both to record video. The group brought its own video equipment because the school said it didn't have any.
After a stand-in for group adviser Bennie Lambert, vice president for student success, called him at the debate to warn him the group was recording it, Lambert agreed to allow the recording as long as he got a link to it before the video was publicly posted.
Lambert got the link two days before YCT posted an "8-minute highlight video" on Facebook. After he saw the public video, Lambert told the club it didn't have his permission to post it, and that he was resigning as adviser, according to the suit.
On his way out, Lambert told the club its "mission did not align with the mission of LSC-CyFair," and that it had been derecognized and wouldn't be allowed to host campus events anymore.
MORE: NYC college funds abortion-rights groups, won't fund pro-life group
Lambert's retaliation against the club – aided and abetted by Lone Star College policies – have actively harmed YCT by preventing it from hosting an already scheduled debate on atheism, according to the suit.
The taxpayer-funded institution is discriminating against YCT by forcing its members to pay student activity fees while depriving them the use of those fees for their own club's activities.
The club was already at a severe disadvantage when it sought registered status last spring because it couldn't find an adviser among faculty or other employees: "Several indicated" they disagreed with its views or feared for their "standing" if they were associated with them.
MORE: NYC college ditches unconstitutional policies to settle lawsuit
Only full-time employees can serve as advisers, which excludes 75 percent of the college's faculty, according to the suit. Under these conditions Lambert agreed to serve as YCT's adviser, but his retaliatory exit meant that YCT lost its status and had no opportunity to appeal.
The defendants – Lambert, Lone Star College System Chancellor Stephen Head and LSC-CyFair President Seelpa Keshvala – "knew or should have known" that these conditions violated the students' constitutional rights and constituted a "prior restraint on student speech and association."
The policies subject students to a "system of unbridled discretion in order to be recognized as a student organization" in violation of the Constitution, letting officials freely "manipulate or control student speech or to silence that speech altogether" by refusing to serve as advisers.
The college's policies are squarely aimed at punishing "minority viewpoints," said one of the group's lawyers at the Alliance Defending Freedom, Caleb Dalton: LSC "cannot hinge recognition on whether college staff agree with a group's views."
Read the lawsuit and alliance statement.
MORE: Colorado State won't fund pro-life student event unless it's 'unbiased'
MORE: High school blocks pro-life club because it's 'controversial'
MORE: College finally approves pro-life club but won't change policies
IMAGE: Frinkiac.com
Like The College Fix on Facebook / Follow us on Twitter