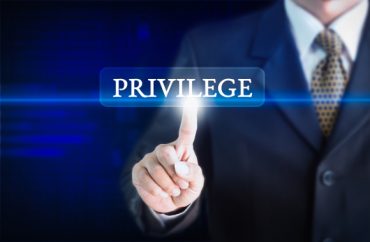 Honors seminar offered this fall aims to teach students 'self-efficacy in acting upon systemic racism'
Sam Houston State University will offer an honors seminar this semester called "Understanding Whiteness: Historic and Contemporary Viewpoints on Privilege" to help students understand "white privilege" and develop "white racial literacy," according to the school's website.
"The term 'white privilege' is commonly heard in the United States, but to what extent do you understand what it means, how it works, and how it applies to you?" the course description states.
"How might white people better understand white privilege and their potential role in dismantling systemic racism?" the description continues.
The many topics the course aims to cover includes "the role of race in one's life; examination of white racial identity; the social construction of whiteness; how whiteness operates within institutional structures; systemic privilege and oppression; intersectionality; key historic events and movements advancing white privilege (eugenics, global colonization, holocaust); and current dialogues about whiteness in the US."
The seminar at the public university in Texas pledges to students that they will "develop white racial literacy and self-efficacy in acting upon systemic racism."
The term "white racial literacy" was expounded upon by Robin DiAngelo, author and consultant on issues of racial and social justice, in the book: "What Does It Mean To Be White? Developing White Racial Literacy."
DiAngelo argues that white people suffer from what she terms "white racial illiteracy," which stems from a "miseducation about what racism is; ideologies such as individualism and colorblindness; defensiveness; and tendency to protect (rather than expand) our worldviews."
In her book, she also explains why racism is hard for white people to see and identifies "common white racial patterns."
The College Fix reached out to DiAngelo for comment but did not receive a response.
The course description tells students they will "engage in personal self-reflection and critical dialogues" and "educate others about white privilege through action research projects and community engagement initiatives."
The College Fix reached out multiple times to Paul Eaton and Rebecca Bustamante, the two professors teaching the course. Neither Eaton nor Bustamante responded.
MORE: Public university trains white students on their 'white privilege'
MORE: University hosts training on how to 'reduce the impact of white privilege'
Like The College Fix on Facebook / Follow us on Twitter
IMAGE: Shutterstock