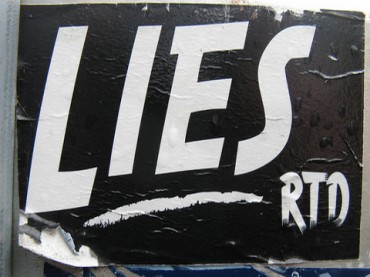 The documentary The Hunting Ground, which purports to show a rape epidemic on college campuses and indifferent administrator responses, is getting unexpected scrutiny at Harvard.
The Crimson reports that the film "misrepresents statistics on instances of reported sexual assault at Harvard, calling the rigor of the film's fact-checking process into question":
In one sequence, a series of slides lists various schools and the number of sexual assaults reported there in a given time period compared to the number that led to expulsion. The film lists that from 2009-2013, Harvard College saw 135 cases of reported sexual assault, but only 10 expulsions.

Those numbers are misleading.
The article explains that those figures might also apply to incidents outside of Harvard College, leading to a sharply lower assault rate: "Harvard College has roughly 6,400 students, while Harvard University as a whole includes about 20,000."
The film also misrepresents who has authority over expulsions:
According to five-year statistics that are currently available online, the Ad[ministrative] Board required 10 students to withdraw from the College between the fall of 2009 and the spring of 2014 in disciplinary cases under the general category of "social behavior – sexual."

Those students, however, were not necessarily expelled, but rather required to leave the College temporarily with the possibility of readmittance. In fact, the Ad Board cannot expel students. Only a vote of the Faculty Council can, and it happens rarely.

Furthermore, cases listed under the broad "social behavior – sexual" category are not necessarily sexual assault cases; the case statistics are not so specific.
The film includes a "prank" clip that is clearly fake, The Crimson says:
The student in the film, Nicole C. Hirschhorn '16, was a sophomore at Harvard when she acted out the scene for campus comedy group On Harvard Time. After viewing that segment of the film, she confirmed that the clip in "The Hunting Ground" is from the prank video. She called the video "definitely fake."

The short clip is included in the film with no indication that it is not authentic.
Like The College Fix on Facebook / Follow us on Twitter
IMAGE: branchman/Flickr