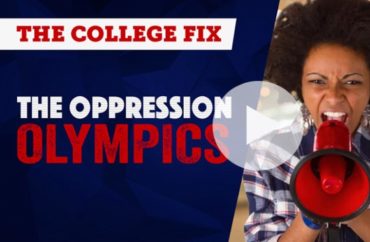 Whose victimhood wins the gold medal when it comes to alleged oppression? Even students of color can't agree — and argue over the matter — as recent reporting by The College Fix shows.
Two of the last three statewide Students of Color conferences, at which University of California students converge to discuss the issues of the day, have devolved into squabbles over who is oppressed the most and whose ethnicity should get the most focus.
2018: Black students furious after Students of Color conference isn't pro-black enough
2016: Students of Color Conference turns into 'oppression Olympics,' leads to fights, canceled sessions
We discuss this controversy on the latest episode of Campus Roundup.
Like The College Fix on Facebook / Follow us on Twitter