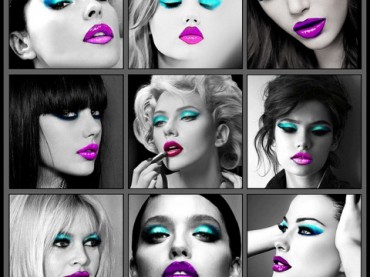 OPINION: Lifestyle education is the goal
Since its debut at Yale in 2002, the college "sex week" has quickly grown into a national phenomenon. Each year, dozens of college campuses around the country devote a week or more to sex-themed events.
However, the academic purpose of these often-salacious workshops remains a constant source of controversy.
For example, the University of Chicago justified its recent sex week in an email to The College Fix with this: "The Office of the Reynolds Club and Student Activities offers students at the University of Chicago the freedom to develop their interests and pursue personal growth in a wide variety of ways."
Judging from the schedule of events, the University of Chicago believes "personal growth" can occur through being flogged and electrocuted and learning how to "talk dirty." Oh, and it's also totally okay if your interests include pornography that degrades women.
Stephanie Grach, a UChicago sex week student director, said in an email to The College Fix that she hopes to create "events that people of all different interests and comfort levels can feel good attending."
However, the extreme nature of the sexual material schools such as the University of Chicago put in front of students raises the question: Are these events really just meant to provide a forum for discussion, or are they actually designed to shape student behavior?
On the surface, the stated purpose of most college sex weeks is to foster a conversation about sex on campus, to address the diversity of opinions and approaches toward it.
Says Grach: "Sex Week at UChicago is the forum – and the events and content are shaped by the members of the community."
But these events aren't merely forums for discussion—they actually work to form the identities and sexual behaviors of students. The events blatantly invite students to experiment and reformulate themselves.
A University of Chicago workshop was dubbed "Taste of Kink" and explored "the exchanges and sensations that can be generated by floggers, rope, electricity and more."
An event held at the University of Michigan on Wednesday night taught students how to be kinky and engage in Bondage, Dominance, Sadism and Masochism.
"Thinking of getting acquainted with kink, or curious about BDSM?" states a description of the event on the university's website. "Start here to learn about safety, communication, and other tips. Participants will learn about basic BDSM concepts and how to safely and respectfully navigate new experiences."
Workshops slated for the University of Tennessee's upcoming Sex Week includes a panel called "We Can't Stop: Orgasms & Masturbation," which is expected to give tips students on how to masturbate, and another panel called "The Ethics and Politics of Producing Pleasure" will put a positive spin in pornography, arguing it can be ethical, good and empowering for feminists.
At the University of Pennsylvania's inaugural sex week last year, lectures and activities included "The Ins and Outs of Masturbation," "The Sexual Wheel of Pleasure," and "Kinky Smorgasbord." Students who participated were given tips on using sex toys, writing sex scenes, and were also introduced to crowd-sourced amateur pornography.
"This kind of nonsense is … harmful in the psychological sense," political commentator Peter Roff says in U.S. News & World Report. "The facilitators of such events know full well the influence they have on developing minds, creating the impression that the abnormal is, in fact, right in the middle of the bell curve. 'Lifestyle education' is the goal."
Not all sex week events are so salacious or controversial. Aside from events designed to push the boundaries of identity and behavior, universities often include forums on sexual health, relationship and dating advice, and disease prevention.
This year, the University of Minnesota hosted a "Safer Sex Week." Students who attended three or more events received a prize of "25 assorted specialty condoms."
John Mulcahy, a leader of "Safer Sex Week," says that "college is a time where many people begin to experiment with their sexuality, so a major motivating factor for me is being able to provide people with the supplies and information they need to protect themselves and others."
Perhaps the most unique sex week event of all is at Cornell University. A new student club for "asexuals" and is participating in the university's sex week for the first time ever.
Erin Casey, one of the group's founders, says that "while I've never participated in Sex Week before, I think it does expose a diversity regarding sexual orientations and preferences. Our group is committed to initiating those conversations and fostering an understanding of asexuality in the greater Cornell community."
As colleges continue to use sex weeks to foster a sex-obsessed, need-to-experiment culture among students, a little "asexuality" may be just the kind of balance our campuses need.
College Fix contributor Kristabel Stark is a student at Westmont College.
IMAGE: Falcon Writing/Flickr
Like The College Fix on Facebook / Follow us on Twitter