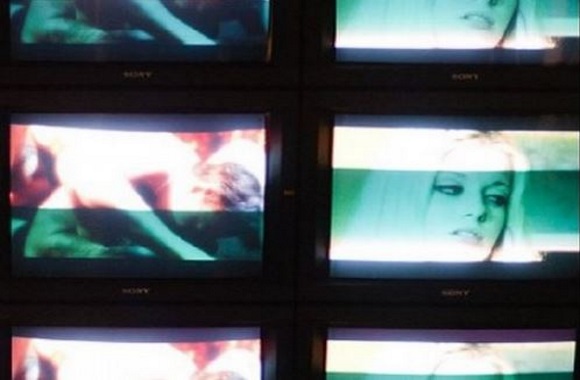 Is this the year the longtime class may finally become passé?
At UC Santa Barbara, a longtime film class dedicated to porn slated to be offered this fall was axed from the schedule, with a campus official saying too few enrolled in it to keep it on the books.
"Topics in Film and Popular Culture: Pornography" was canceled because "departmental course offerings are frequently adjusted in respond to student enrollment and faculty availability. In this case, FAMST 150AG was replaced with the course on 'Fan Cultures,'" stated George Foulsham, director of news and media relations, in an email to The College Fix.
Apparently, some students concluded they didn't need a professor to teach them how to study porn.
The replacement course will be taught by Dr. Constance Penley, professor of film and media studies, the same professor who would have taught the porn course. The class will be offered at the same time and on the same days as the porn class would have, in effect replacing it.
But the porn class may rise again. It's been offered "every year since the 1990s, was taught in spring 2015, and likely will be offered again in spring 2016," the campus spokesman stated. The Daily Nexus campus newspaper reports the class launched in 1993.
Professor Penley specializes in film history and theory, media studies, feminist theory, science and technology studies, and contemporary art, according to her faculty bio. She did not respond to repeated requests by The College Fix seeking comment. A state worker salary database hosted by The Sacramento Bee lists Penley's salary in 2014 at $181,000.
She is co-editor of The Feminist Porn Book: The Politics of Producing Pleasure and Teaching Pornography, among other works. She is also a co-producer of the HBO Documentaries series Porn 101.
The "AG" in the porn course's title stands for "Avant Garde." That designation "has been in [the] catalog for decades," Foulsham said.
According to the description provided by Foulsham, "This lecture course problematizes the historical relationship between art and performance through an aesthetics of international avant-garde cinema."
University officials did not respond to a request for clarification.
Describing the pedagogy of porn to the Daily Nexus student newspaper last year, Penley stated that "what you learn in my class is let's not 'exceptionalize' porn. Let's just put it on the spectrum with all other forms of film and popular culture. … There shouldn't be areas of our culture that we just say we can't go there."
In 2013, the film class hosted porn star Jessica Drake for a guest lecture. Last spring, Penley's class screened the erotic independent film "Marriage 2.0," praised by one critic for its "limited use of hardcore sex." The film follows a couple "in an open relationship as they search for personal freedom, as well as emotional and sexual bliss within the context of an honest and committed modern relationship," according to a press release touting the film.
"My class looks at the history of pornography, both as a film and its place in popular culture, as well as a genre and an industry. Because of this, I am delighted that my students will have the chance to see 'Marriage 2.0' and appreciate its radicalness in that history," Dr. Penley stated in the release.
After the release came out, at least one campus watchdog asked if UCSB is the taxpayer-funded "Academic Porn Capital Of The World."
The report points out that Penley's Feminist Porn book was co-edited by her peer at UCSB, professor Mireille Miller-Young, who also specializes in pornography and sex work, according to her faculty bio. Miller-Young also assaulted a teenage pro-life protestor on campus in 2014.
Like The College Fix on Facebook / Follow us on Twitter
IMAGE: ketuon/flickr