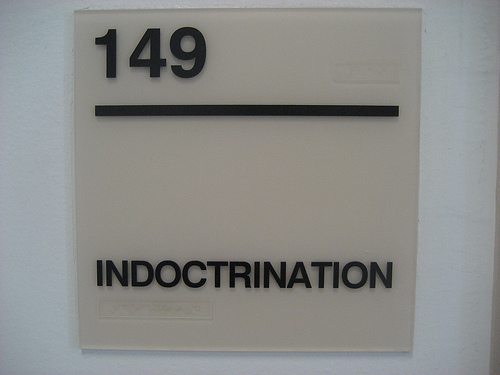 Nathan Schlueter, a professor of philosophy at Hillsdale College writes in a recent article for NRO about the difference between classic liberal arts education and the "liberalist" indoctrination that is so prevalent on campus these days:
Among those hit hardest by the prolonged downturn in the economy are recent college graduates, who face both high unemployment rates and a high debt burden from college expenses. This fact has rightly caused many to question the value of a college degree. But when the numbers are broken down, they tell a slightly different story. Graduates with degrees in engineering or teaching, for example, are much more likely to find work than graduates with degrees in the humanities…

But the question is still not sufficiently in focus, for it fails to ask a prior question: What is a liberal-arts education? Until we answer this question, we will not have a clear idea of what is really at stake in the debate. As I tell prospective students and their parents when they come to visit Hillsdale College, where I teach, although most colleges and universities describe themselves as liberal-arts institutions, only a very small fraction of them offer anything close to the real thing. What they offer should really be called "liberalist education." Liberalist education is characterized by three features: First, a suspicion of all authority, including the authority of truth; second, the celebration of autonomy and individual choice; third, a commitment to social justice. Whatever the merits of these things, none of them has anything to do with a real liberal-arts education.

The real educational problem we face today is not the value of a liberal-arts education per se, but the large number of liberalist education programs — most of them heavily subsidized by taxpayer money — that masquerade as liberal-arts programs while depriving students of the specific excellences that can only come from the real thing. Liberalist humanities professors prepare students to fight hegemonic power structures through various kinds of victimization studies organized around race, class, gender, etc. In response, conservatives are often all too ready to throw liberal education overboard and to replace it with an education focused on technical training for productive employment. Both groups can miss what is singular and valuable about a liberal-arts education…
Read the full article at National Review Online.
CLICK HERE to Like The College Fix on Facebook / TWITTER: @CollegeFix
Image source: (JeffHester/Flickr)