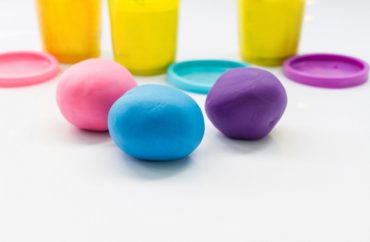 Therapy dogs, chocolate, Play-Doh, video games: Today's college students are offered a variety of ways to cope with the stress of final exams.
At the University of Pennsylvania, for example, several different student groups offered various study breaks, including a Zumba class, a video game stress reliever, and a "Chocolate and Chocolate Labs" event, the Daily Pennsylvanian reports. Student organizers did not respond to The College Fix's request seeking details.
An annual tradition at the University of Illinois offers students a "Reading Day." "In place of classes, the university hosts a variety of non-mandatory events aimed at helping students study and de-stress," the Daily Illini reports.
Penn State's "De-Stress Fest" included origami folding, Wii gaming, "brain massage music" and more, according to the university's website.
The University of Michigan offered Play-Doh and more in an event billed as a way to de-stress before final exams, according to its Facebook page. Other relaxers at the event included glitter bottles, Legos and dominoes.
At Temple University, its Student Activities group put together an all-inclusive "camping" event called Camp TU. Students had the chance to participate in de-stressing activities by zip-lining, scaling a rock wall, watching the movie "Anchorman," or eating from one of seven food trucks, The Tab reports.
Christopher Carey, director of student activities at Temple University, told The College Fix via email that the offerings aided students in several ways.
"It's a great opportunity for students to enjoy the spring weather and have fun with their friends prior to finals week. The second benefit is that we partner with a class in the School of Sport, Tourism, and Hospitality Management so that those students gain some practical event planning experience," he said
Carey said Camp TU was a success.
"The event went very well. While we don't have an exact total, we are estimating around 2,000 students. I can say with certainty that students had a lot of fun. If having fun helped them relieve some stress or unwind a bit, that is great, too," he said.
Meanwhile, students at Montana State University were invited to the library to de-stress by playing with furry friends provided by Intermountain Therapy Animals, including a group of dogs and a 900-pound donkey named Oliver, the Bozeman Daily Chronicle reported, added that a survey taken from participating students shows it did relieve stress.
"Students were encouraged to place a marker on a large board to show their level of stress, ranked 1 to 5, before petting the animals. On their way in, students tended to rank themselves a 4 or 5. On the way out, students seemed more at ease, giving themselves a 1 or 2," the Chronicle notes.
Hope College and St. Cloud University also offered dog de-stress therapy, with St. Cloud noting the event is not just for students, either: "Counseling and Psychological Services (CAPS) says the dog de-stress event is open to students, faculty and staff," KVCS news reported.
MORE: Colleges turn to coloring books to de-stress students
Like The College Fix on Facebook / Follow us on Twitter
IMAGE: Shutterstock