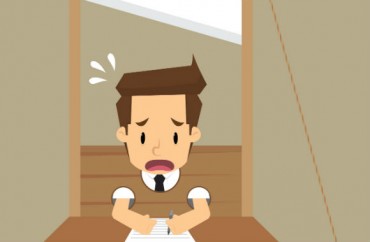 Investigating lawyer spills the beans: It's an 'employment-related matter'
Is Lindsay Shepherd on the verge of getting fired because she tried to teach her undergraduate students about both sides of the gender-neutral pronoun debate, and then outed her university for threatening her?
The graduate student's lawyer is worried that a possible Freudian slip by the school-hired lawyer investigating the incident is an indication that Shepherd's very employment as a teaching assistant is under review.
When Wilfried Laurier University President Deborah MacLatchy announced she was convening a task force on freedom of expression in response to the Shepherd incident, she also said the Canadian university was hiring a lawyer, Rob Centa, to investigate the classroom incident and Shepherd's subsequent meeting with two professors and a diversity office staffer.
The results of that investigation are supposed to remain confidential, but Centa told Shepherd's lawyer Howard Levitt that under the "terms of his mandate" he's investigating the incident as "an employment-related matter," according to the National Post:
"It's certainly ominous," Levitt told the Post in a phone interview Wednesday. He said it sounds like the university is taking "a backend run" at her, and that he's advising Shepherd not to meet Centa.

"I think it's a trap," Levitt said.

Centa told the Post Wednesday evening in a brief phone call that he appreciated the opportunity to comment but "there's nothing I can say," including answering the question the Post put to him, which was, "Whose employment" is he investigating?
MORE: Professor bans laptops to prevent Shepherd from recording her
Investigation has begun and the plot thickens.

There is no documentation of any 'complaint.'

The concern could've been discussed face-to-face with Rambukkana, sure. But with no evidence, how will I ever know what was truly said by the complainant? pic.twitter.com/hss84XH711

— Lindsay Shepherd (@NewWorldHominin) December 6, 2017
The other possibility is that the two professors – her supervisor, Nathan Rambukkana, and another in the department, Herbert Pimlott – and/or administrator Adria Joel could get axed.
Centa also told Levitt there was never a "formal complaint" filed against Shepherd for showing students the TVOne debate between University of Toronto Psychology Prof. Jordan Peterson, who infamously refuses to use gender-neutral pronouns, and a critic.
That suggests that the process launched against her – which could end with disciplinary sanctions, if not firing – was outside of any written university policy.
Remember back when @NewWorldHominin was hauled in to the "re-education session" hosted by Rambukkana, Pimlott and Joel because "a complaint had been lodged by a student"? Turns out that formal complaint doesn't exist. More proof facts really are optional for some folks at WLU. https://t.co/KuKT9pgpKi

— DavidMillardHaskell (@DMillardHaskell) December 6, 2017
MORE: 'I wonder if my mere presence is simply too triggering now'
None of this makes sense to another WLU professor, Andrew Robinson, who has publicly criticized the school for its dangerously broad "gendered and sexual violence policy" that Shepherd was accused of violating.
He told the Post that if Shepherd's original antagonist "disclose[d] an incident of violence" rather than filing a complaint – in which case, no investigation can be launched – there's no paper trail that can be used to hold the administration accountable:
If there was an official complaint, why isn't Lindsay being provided with a copy of it? And if there wasn't … why is the university conducting an investigation of Lindsay's tutorial at all?
According to Post writer Christie Blatchford, Shepherd was actually nominated to serve on the task force that President MacLatchy convened, but she was functionally shoved aside by the president of the Graduate Students' Association in the name of representing "all voices."
At least one good thing has come out of this incident for Shepherd: She's now affiliated with Heterodox Academy, the professor group that promotes viewpoint diversity in the academy.
Happy to welcome @newworldhominin to Heterodox Academy as a Graduate Student Affiliate. Higher education needs more committed #viewpointdiversity advocates like Lindsay Shepherd.

Our story on her story: https://t.co/UBzgipgTs9

— Heterodox Academy (@HdxAcademy) December 5, 2017
MORE: WLU regrets telling TA she broke law by showing a debate
IMAGE: Doppelganger4/Shutterstock
Like The College Fix on Facebook / Follow us on Twitter