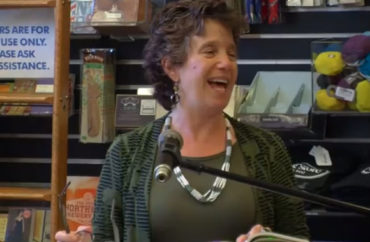 'Disparate treatment' doesn't require 'intent to harm'
Suzanna Walters has the academic freedom to question why women shouldn't be allowed to hate men, but her public remarks on the subject may have created regulatory trouble for her university.
The National Coalition for Men filed a Title IX complaint against Northeastern University earlier this month, asking the Boston office of the Department of Education's Office for Civil Rights to investigate an alleged 20-plus "women programs."
It's not clear how long this "bastion of radical feminist ideology," in the coalition's words, has been on its radar, but the only recent allegation of specific gender discrimination mentioned in the complaint is Walters' Washington Post op-ed published in June.
The "legal theory" behind the complaint is that Northeastern's programs for women show "disparate treatment" of the sexes, even if it shows no "intent to harm" males or hostility toward them, which it said is based on "OCR policy."
It cites legal precedents from two federal appeals courts – the 2nd and 6th, but not the 1st, which is binding on Northeastern – that anti-male bias is unconstitutional "even in the absence of malicious intent" and "can be inferred when the overwhelming majority of the impacted parties are male."
MORE: Northeastern's response to Walters: 'Hate has no place here'
The coalition notes that men are a minority in higher education both nationally and more narrowly at Northeastern. It cites a 2015 study that found a two-to-one preference for hiring female applicants as biology, engineering, economics, and psychology professors.
Northeastern shows its anti-male bias by stating its preference for women in hiring and admissions practices and accepting financial aid from a program that explicitly bars men unless they are "underrepresented minority students."
The university's Women's, Gender, and Sexuality Studies program also "has an overall hostile effect against male participants," according to the coalition: Its "core" faculty and executive committee members are all women, and only two out of 100-plus visiting scholars were men. It has no comparable studies program for men's issues.
The complaint's lone reference to Walters, chair of the program, says her op-ed about hating men "offers circumstantial evidence that the current ideology/composition of the program creates an overall hostile effect against male participants," though the coalition is not asking for "disciplinary action" against her.
Office space for women-only publication
Other Northeastern programs that favor women and have no male equivalents include the Women's Leadership Network, Women in Technology, Women Who Empower Conference, women's programs and clubs in business, law, science and medicine, and local chapters of national women's groups.
Two of the more unusual claims are that Northeastern hosts an annual conference for "women of color" – an ongoing Title IX violation – and that it gives office space ("significant assistance") to the Northeastern chapter of Her Campus, a "new-media brand for the empowered college woman." The chapter allegedly does not employ men.
The complaint seeks far-reaching relief from the federal government: "abolition of all female-only programs" and conversion of discriminatory programs into gender-neutral programs "within a reasonable period of time." It also suggests the forced creation of male-specific or male-focused programs.
MORE: Students told term 'be a man' represents toxic masculinity
The conversion idea has precedent at OCR, according the coalition: The University of Southern California changed the name of the "Center for Women and Men" to "Relationship and Sexual Violence Prevention Services," because the former implied a "hierarchy of victimhood."
The coalition targeted Northeastern with a complaint in response to feedback from East Coast members, President Harry Crouch told Campus Reform. (The publication incorrectly reported that the complaint was filed against Walters individually.)
Crouch said Walters was "not some random schmuck," and her "openly hateful behavior" as chair of the women's studies program "is reprehensible, disgusting, and irresponsible. She should not be allowed to promote her misandry in an educational institution with impressionable minds."
Read the complaint, coalition press release and Campus Reform report.
MORE: Prof demands Title IX investigation after Walters' 'hate' op-ed
IMAGE: WGBHForum/YouTube
Like The College Fix on Facebook / Follow us on Twitter