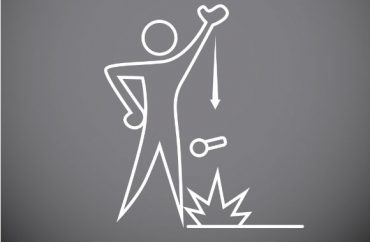 The following letter was written by Jeffrey Burl, an associate professor of electrical and computer engineering at Michigan Technological University. It is his response to his University Senate's Resolution 41-21: "Embodying University Values: Condemning Hate Speech, White Supremacy, and Ethnically and Racially Motivated Intolerance." Burl currently faces a petition that demands he be fired for his letter.
I am requesting an apology for the racist sentiments expressed in University Senate Resolution 41-21. These racist sentiments contribute to a hostile work environment at Michigan Tech and are totally unwarranted. Proposal 41-21 implies that white people and local people are racist. Racism is not restricted to any particular group. I find this resolution particularly offensive because I, as a white male, have been systematically discriminated against for 40 years.
Further, the Senate should be concerned with what is occurring at Michigan Tech. At Michigan Tech, I have seen no signs (in my 28 years here) of discrimination against women and people of color. Conversely, for this entire time, Michigan Tech has actively discriminated against white males.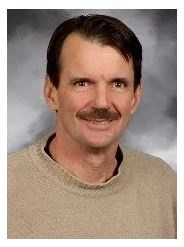 When I hired into Michigan Tech, there were two job openings. One was available to anyone, and one was available only to a woman. I am guessing about 10% of the applicants were women, so this hiring was clearly discriminatory. At that time, overt discrimination was legal and called affirmative action. But, it was still discrimination.
Currently, Michigan Tech's hiring practices are illegal. I have observed administration officials impose quotas on hiring in violation of the law and the U.S. Supreme Court's interpretation of the law. In addition, simple statistical analysis will demonstrate that Michigan Tech's hiring practices are biased against white males. Before coming to Michigan Tech, I was denied an opportunity to compete for my dream job because of gender discrimination. These discriminatory practices go way beyond simple discrimination and contribute to an environment that restricts opportunities for white males.
At Michigan Tech, I recently decided not to apply for an interim Department Chair position because to take this position requires that I participate in Michigan Tech's illegal hiring activities. As a department chair, I would expect to get fired for opposing these illegal activities. Even if I did not get fired, I would be a poor advocate for my department and I would expect my department to suffer if I advocated for fair and legal hiring. For this same reason, I have declined to be on a search committee for a number of years.
Note that these racist and sexist policies are hurting people's careers at Michigan Tech. I doubt very strongly if I am the only one. At first, I hesitated to write this letter for fear of retaliation. Since this is an important issue to humanity and Michigan Tech, I decided to make these comments anyway. I fully expect to experience retaliation associated with bringing these facts to light. The fact that I expect retaliation is an indication of how hostile I consider the environment at Michigan Tech.
Women and people of color should be encouraged and given fair access and opportunity. But, once someone goes to college (I have little experience outside of this group) white males are systematically discriminated against both at Michigan Tech and in the nation at large. I believe that anyone who is open-minded and honest will agree with this assertion. Many may think this discrimination is justified based on history. That is debatable. But, I also believe that there are no white males at Michigan Tech that have ever owned a slave. For me, I can honestly state that I have never discriminated against a woman or a minority candidate. The diversity literacy training talks about the accumulation of disadvantage. I, because of being a white male, have suffered this accumulation of disadvantage for 40-plus years. Discrimination in hiring, discrimination in grant allocation, discrimination in advancement, etc.
Now on to the implication in this proposal that local people are racist. I think that local people should also receive an apology from the University Senate. Note that local students (both genders) are discriminated against solely because they are white. Many of our local students are first generation college students and come from poor backgrounds. These are the same disadvantages afflicting many minority students. But, I have been told by some companies that they do not recruit at Michigan Tech because we have a low percentage of minority students, i.e., we have too many white students. Therefore, they are discriminating against white people not based on economic conditions but based on color.
My neighbor, a local, applied for a federal job last year. He was told by a friend who had a related job that he should not bother pursuing this job because "he was not the right type." What the right type is in this case I do not know, but it was clearly not white males like my friend. Again, local white males are suffering more discrimination than any other race or sex, and singling them out as being the problem is unfair, untrue, and insulting.
Bottom line, every group of people includes people that are racist. Singling out [one] group for contempt, as your resolution does, is wrong and racist. I do not think that the best way to combat racism is with racism!
One last comment, I think that you proposal is counterproductive. Teaching black people that all white people are racists and should be hated (an implication of your resolution) makes things worse. I would be happy with a resolution that states that Michigan Tech and the local community are good places that welcomes people from all walks of life. I am sorry that the majority of the Senate does not believe this statement.
My statements concerning hiring practices at Michigan Tech will be taken up with the administration, since this is outside of the purview of the University Senate. They are included here to support my outrage at being called a racist, when for my entire life I have been discriminated against. But, I would like a public apology for the racist statements in Senate Resolution 41-21 directed at both white people and local people.
It is widely known that Dr. King fought for a day when America would be a country of equals — when we would be judged by our merits, no matter the color of our skin, the religion we profess, or the place we were born. I would be happy to extend this to include no matter our gender. I would also like to see Dr. King's sentiment realized. But, clearly, we have not achieved this ideal at Michigan Tech, since we persist in discriminating against white males.
Please revise your resolution 41-21 with inclusive language that does not single out white people and local people as being racist, which we are not, and apologize to us publicly.
Jeffrey B. Burl
Associate Professor of Electrical and Computer Engineering
The Federalist and YAF have written more about Burl's situation, read their posts here and here.
IMAGE: John T. Takai / Shutterstock
Like The College Fix on Facebook / Follow us on Twitter